Welsh Water to invest millions on infrastructure and green projects
Dwr Cymru Welsh Water is to invest more than £180M in infrastructure and green projects over the next six months. News of the investment came as the company said a 'strong performance' had enabled it to deliver £123M of investment and strong levels of service to customers in the six months to September 2015.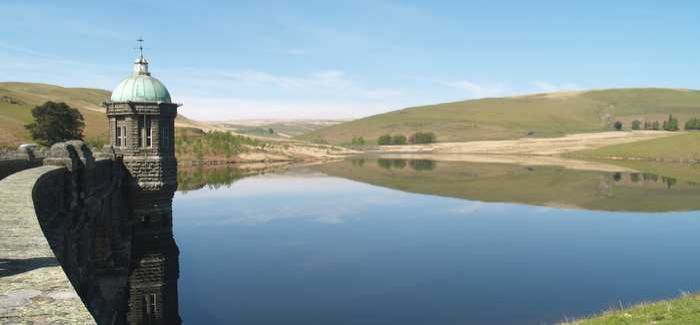 According to Welsh Water's half-year results, the company plans to invest a further £184M in capital projects and essential infrastructure between now and April 2016. It will also invest £5M from April 2016 to strengthen its drinking water supplies in Pembrokeshire following a recent burst near Llechryd. The investment is part of a wider £10M scheme the company will deliver in the area.
The company has also announced a purchase agreement for the supply of green energy from a new multimillion-pound organic waste treatment centre being developed in cooperation with Kelda Water Services and operated adjacent to the company's site in Cardiff. It has also confirmed that it is investing £24M in transforming the Five Fords Wastewater Treatment Works in Wrexham into an innovative Energy Park – one of the first in the industry to incorporate solar, advanced anaerobic digestion and hydro generation schemes at the site.
Welsh Water said it is making significant progress towards its long-term goals for reducing its carbon footprint and making its operations more sustainable. In the past six years, it has increased the amount of energy it uses from renewable sources on its own sites from 2% to 20%.
Welsh Water's underlying profit for the six months was £25M, compared with £43M last year. It said the drop was due to the combined effect of an overall 1% reduction in the price it charges customers and a higher (non-cash) depreciation charge following the revaluation of operational and infrastructure assets as at April 1, 2015. 
Key investments over the first six months of Welsh Water's current financial year include:
Strengthening the resilience of drinking water supplies to 400,000-plus customers by connecting three new water treatment works to its network, namely Llyn Conwy, Garreglwyd and Dolbenmaen, with the investment totalling nearly £50M
Reducing the risk of local sewer flooding by starting work on a further £25M investment programme in its RainScape programme in Llanelli and Gowerton over the next five years
Improving security of supply to around 100,000 customers in Merthyr Tydfil by investing £2.5M to divert a strategic water main
Upgrading the existing Bynea sewage pumping station in Llanelli by investing £4M to help alleviate the risk of internal sewer flooding to properties in the local community
Increasing the capacity of the wastewater network in the St Helen's area of Swansea through a £1.3M scheme that will enable it to cope with storm weather conditions.
Welsh Water chief executive Chris Jones said: "We have continued to invest significantly in our services in recent months to achieve industry-leading levels of customer satisfaction and trust. With our vision to earn the trust of our customers every day, our only focus is making decisions that always benefit customers and ensure value for money for customers now and for years to come. Our latest investment ensures that we can continue to deliver the most essential of public services whilst we have a real lasting impact on the communities we serve."