Welsh Water to fund extra £40M of investment over next year
Dwr Cymru Welsh Water has announced it will fund an extra £40 million of investment over the next 12 months on projects to benefit customers.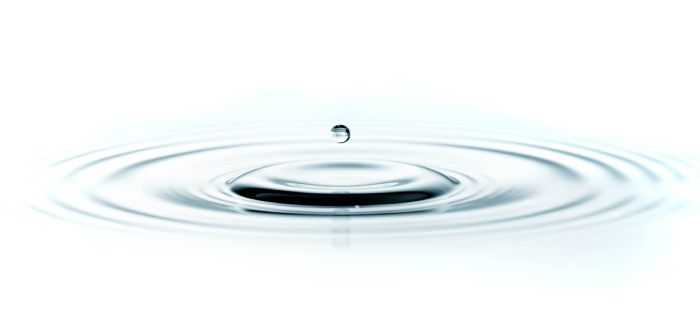 The company confirmed the investment as part of its not-for-profit "customer dividend", which sees investment going directly back into water and wastewater services for its customers.
The announcement is in addition to the record amounts the company has invested in its infrastructure over the past year, with £430 million of capital investment.
The extra customer investment is announced as the company reports good financial results and strong overall operational performance in the last year, and follows confirmation that the company has held average customer bills at, or below, the rate of RPI inflation for nine consecutive years.
The £40 million will help fund extra investment in projects to benefit customers across most of Wales, Herefordshire and parts of Deeside, including:
£6 million to reduce the risk of a major water supply loss in Hereford
£7 million to help reduce the risk of flooding in the west of Cardiff and Cardiff Bay
£5 million towards improving the reliability of its water network in areas that see repeated problems, including Rhondda Fach and Anglesey
£9 million investment to adapt its dams to meet the challenges of climate change
£6 million to improve its business systems – particularly improving customer service and making its operations more efficient
£7 million to help fund support for its lowest-earning customers to help pay their water bills 
Alastair Lyons, chairman of parent company Glas Cymru, said: "As a company with no shareholders, Welsh Water's primary focus is to provide the best quality services and value for money for our customers. Our non-shareholder model means we can always act solely in our customers' best interests, and with a year of record capital investment in our network, we are ensuring our water and wastewater services are the best they can be for decades to come."
Welsh Water has reinvested around £300 million in customer projects since 2001, when Glas Cymru acquired the company on a not-for-profit basis, meaning it has no shareholders and can invest any surplus money it makes back into services and to benefit customers. In other private companies, this money is paid to shareholders as dividends.
The company has published its financial results for the year, confirming £431 million capital investment for the year (2016: £366 million), and a closing level of gearing of 57 per cent (2016: 56%).
The company has also carried out a review of the impact on customers of the severe cold weather events during "Storm Emma" at the beginning of March and the way in which the company responded.  
Independent market research found that 70 per cent of customers who lost supply in that period were satisfied with Welsh Water's response to the incident, while 10 per cent were dissatisfied. Welsh Water said lessons have been learned from the review and extra funding has been committed to invest in further network monitoring and snow-clearing equipment.
Investment is set to continue over the long-term, after the company unveiled its Welsh Water 2050 blueprint for how it will tackle the biggest challenges facing it in the next 35 years, including the effects of climate change, population growth, changing land use, the growth of the digital economy, and increasing customer expectations.
Welsh Water chief executive Chris Jones said: "The extra investment we are announcing today, spanning support for low-income households to investment in the resilience of high quality drinking water, is all geared towards earning the trust of our customers, every day.
"This is only possible due to our not-for-profit ownership structure, which ensures we are always working to our customers' best interests – providing the best services possible, at an affordable price, while ensuring we protect the natural environment on which we all depend, now and long into the future."