Welsh Water targets sewer blockage hotspot for new campaign
Dwr Cymru Welsh Water has launched a major campaign in St Asaph to reduce sewer blockages and the risks of pollution and sewage flooding of homes. The company's Let's Stop the Block campaign aims to transform customers' behaviours when it comes to putting things down the toilet and disposing of fat, oils and grease (FOG).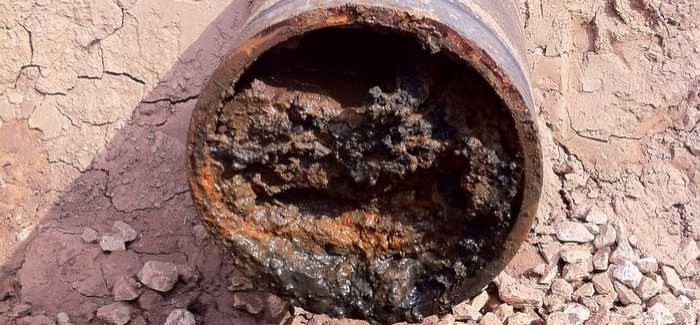 More than 130 blockages have been reported in St Asaph in the past two years
Blocked sewers are a very serious problem across Wales, costing Welsh Water £7M a year to clear. With 134 blockages reported to Welsh Water in the past two years alone, St Asaph has been identified as a particular blockage hotspot.
The campaign in St Asaph includes interactive lessons with Welsh Water's education team; fun community events; competitions; and advertising. The company will also visit homes and businesses across the city and provide useful hints and tips on how they can help stop the block.
Welsh Water's head of wastewater networks, Andrew Harris, said: "Most of the blockages we deal with in St Asaph and across Wales are caused by everyday items such as cleaning wipes, sanitary towels and cotton buds being put down the toilet; as well as fat, oil and food scrapings being rinsed down sinks.
"A lot of people aren't even aware that these items can cause sewer flooding and pollution in their homes and communities. It is actually illegal to throw or empty anything into our network that's likely to damage a sewer or drain or to interfere with its free flow.
Mayor of St Asaph, Peter Scott, said: "St Asaph City council is really pleased to be working with Dŵr Cymru on this important campaign. Flooding from blocked sewers can have a devastating effect on our homes, our streets and the wider environment. We're all looking forward to helping do our bit to stop the block and help reduce this risk of pollution in our city."
Lia Moutselou, of CCWater Wales, said: "Pouring a bit of left over cooking oil down the sink or flushing items such as wet wipes down the loo might seem quick and convenient, but it could easily end up causing misery to residents and communities by blocking sewers."