Welsh Water seeks permission for Swansea WwTW wind turbine
Dwr Cymru Welsh Water is seeking permission to install a single wind turbine to generate sustainable energy to help power its Swansea Wastewater Treatment Works (WwTW).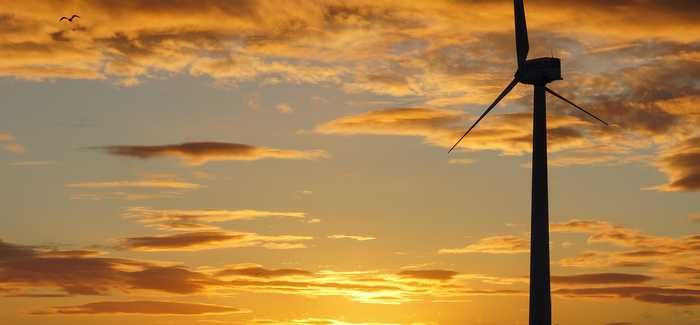 The turbine will help power the treatment works
The turbine will help the company become more self sufficient in energy generation and reduce its carbon footprint. It will also benefit customers by reducing overall operating costs.
It is the second application that Welsh Water has submitted to City and County of Swansea Council for the turbine. The application follows an original application that was submitted back in 2011.
Having taken on board the comments received to that original application, the company is now proposing a smaller turbine – 79m to the tip of the blade as opposed to 103.5m on the earlier application.
All the necessary environmental assessment work has been completed with the findings suggesting the site is suitable for a turbine.
Mike Pedley, Welsh Water's head of energy, said: "The proposed turbine here at Swansea is part of our policy to become more self sufficient for energy and to reduce our carbon footprint to benefit the environment. We have set an ambitious target to reduce our carbon footprint by 25% by 2015.
"The treatment and transportation of drinking water and wastewater are energy intensive processes, which is reflected in our £40M annual energy bill. Generating our own energy here will therefore reduce our operating costs, helping to keep customers' bills as low as possible."
The turbine would have a 25-year operational life span after which it will either be decommissioned and the land fully reinstated, or it will be repowered to continue providing green, sustainable power to the works.