Welsh Water's HelpU tariff to benefit 160k customers struggling with their bills
Dwr Cymru Welsh Water has a new social tariff, HelpU, that is aimed at helping its most disadvantaged customers from April 2015. The scheme offers annual savings of up to £250 or 55% on the average household bill.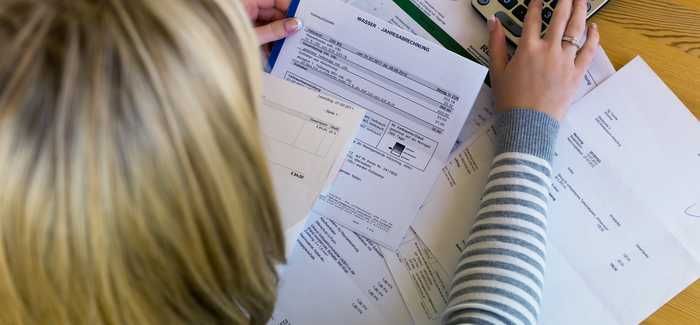 Welsh Water already helps around 63,000 disadvantaged customers
It is estimated that about 160,000 of Welsh Water's customers struggle to afford their water bills because it exceeds 5% of their household income. Also, independent research has revealed that more than 75% of the company's customers support the new HelpU tariff, which has been developed with support from independent consumer watchdog CCWater, the Welsh government and Community Housing Cymru.
Welsh Water said it already helps around 63,000 of its disadvantaged customers, compared to an estimated 70,000 customers in England who benefit from such schemes from their own water companies. Welsh Water plans to nearly double the number benefitting from this assistance over the next five years.
News of the scheme came as Welsh Water announced its half-year report , which reveals it invested £174M in capital projects and essential infrastructure for the six months to September 2014. Welsh Water also confirmed that a further £170M will be invested between October 2014 and April 2015, bringing the total investment in its services between 2010 and 2015 to a record £1.5bn, the equivalent of more than £1,000 per household.
Key investments over the first six months of this financial year include:
Strengthening the resilience of drinking water supplies to 62,000-plus customers by upgrading and commissioning water treatment works in Llyn Conwy (£12M), Alaw (£11M) and Cefni (£17M) in North Wales, as part of a wider £120M investment in 12 water treatment works
Becoming more efficient and cutting our carbon footprint by launching an Energy Park Project at Five Fords, near Wrexham
Reducing the risk of local sewer flooding through a £15M investment in Llanelli and Gowerton  
Improving the local urban environment  by launching a £2M sustainable urban drainage system (SUDS) or RainScape scheme near Cardiff city centre
Glas Cymru chairman Bob Ayling said: "We are pleased to see yet further improvements in our business: customer service continues to be amongst the best in the sector; operating performance is up; profits are up and will be retained within the company for the benefit of customers; borrowing costs are down; our gearing is stable and our credit rating is the best in our sector."
Dŵr Cymru Welsh Water chief executive Chris Jones added: "With all our gains going to customers, we can deliver real value by accelerating investment, keeping bills low and helping those who genuinely struggle to pay their water bills. As a company owned on behalf of its customers, we are proud to be leading the way by launching a new social tariff that will, for the first time ever, help over 100,000 households on the lowest incomes so that they are able to pay their water bills.
"This is also a win-win for all our other customers as it will help us to keep down the level of costs as a whole and deliver a decade of below-inflation price increases to household bills by 2020."