Welsh Water invests £6M in North Wales water network
Work is now underway on Dwr Cymru Welsh Water's £6M investment programme for its water network across North Wales.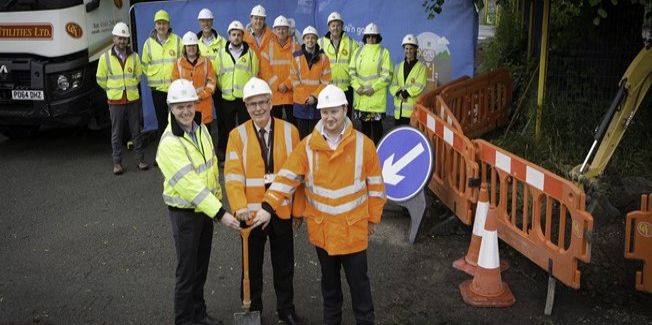 With some parts of the network nearing the end of its operational life, the investment will see more than 50km of water mains in North Wales cleaned, re-lined or replaced over the next four years. Some of the first areas to receive investments include the industrial estate in Mold where £330,000-plus will be spent on upgrading the water network, while more than £520,000 will be invested in the drinking water network in Sandycroft.
One of the biggest investments in the programme will see more than £1.8M spent in the Englefield Avenue area of Connah's Quay where 4km-plus of pipe will be replaced.
The investment is part of a wider nationwide investment of £30M a year in the network by Welsh Water.
David Taylor, head of water assets at Welsh Water, said: "Between 2015 and 2020 Welsh Water will be investing £1.7bn on our water and wastewater network to make sure we deliver the best service possible for our customers. As part of this investment £30M will be spent on the drinking water network as we continue to work to improve the supply and quality of our drinking water for customers across Wales and parts of Hereford ensuring they continue to receive clean and fresh water.
"With some parts of the water network laid over a century ago, the time has come for us to refresh some areas of the network by cleaning the pipes or where needed replacing whole sections of the network. We understand that a large refurbishment programme like this can cause disruption in the short-term, but the long term benefits include reduced leaks, interruptions to supply and high quality drinking water for the whole community."
Other areas to receive improvements to their water network this year include, Hawarden, Queensferry, Flint, Bagillt, Buckley, Trelogan and Llanarmon yn Iâl. Next year will see improvements carried out in Anglesey, Abergele and Rhyl.