Welsh Water invests £218m in capital projects
Welsh Water has revealed it has invested £218 million to support the resilience of its water and wastewater network in the first six months of the current financial year.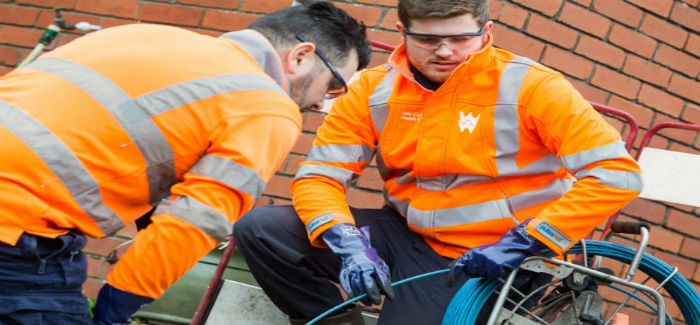 The not-for-profit water company published its interim financial results for the first half of the year yesterday (14 November), which also show it expects to invest around £440 million in capital projects by the end of March 2020.
The financial report also shows high levels overall of water and wastewater standards, and a continued reduction in written complaints by customers. 
 This has come after the company confirmed it had achieved a decade of below-RPI inflation price rises, the average household bill for 2019/20 being around £88 lower than it would have been had bills kept pace with inflation over the last decade. 
The company has also reported a significant reduction in its operational carbon footprint over the past decade, with a reduction of just under 80 per cent in its emissions thanks to improved energy efficiency and a new commitment to buy green energy.
It comes as the company was confirmed as being ranked in top position overall for all water and sewerage companies in England and Wales for the year to date for Ofwat's new customer satisfaction surveys (C-MeX).
"The first six months of the year reflect good overall performance and continued record levels of investment in our network and customer service – a reflection of the great work done across all areas of the business," said chairman, Alastair Lyons.
"Our challenge as a company is to maintain this performance for the rest of the year.
"Our plans for the new five-year investment period reflect what our customers have said they want from us, aiming to balance maintaining vital investment in our services, protecting the environment, and keeping customer bills as affordable as possible," added Lyons.
"This is at the heart of both our short and long-term focus as a company."
Chief Executive Chris Jones added: "I am encouraged by the strong operational and financial position the company is in as we prepare to enter a very challenging, new five-year regulatory period early next year.
"Our investment programme remains at record-high levels – building the resilience of our water and wastewater network in the face of long-term challenges such as climate change - while realising our promise to ensure a decade of below-RPI inflation price increases every year for our customers.
"These achievements exemplify our proposed new statement of the company's purpose - to enhance the well-being of our customers and the communities we serve, both now and for generations to come," said Jones.
As previously announced, Peter Perry – currently Welsh Water's managing director – will succeed Jones as chief executive in April 2020.