Welsh Water investing £1M a day
Dwr Cymru Welsh Water has reported half-year results which shows the company is investing record levels in its water and wastewater services, to improve the service it provides to customers.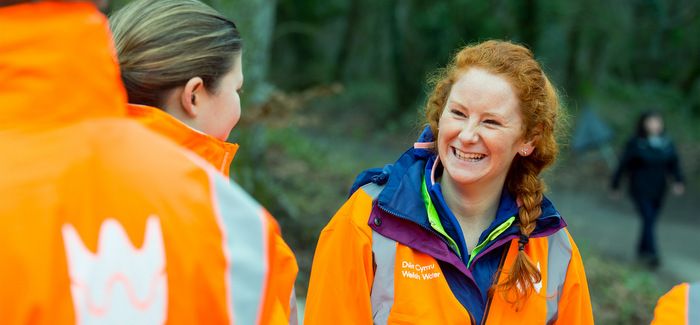 The half-year results show Welsh Water is now investing more than £1M a day - more than ever before - in its services. With more than 400 different schemes currently being carried out to help improve water and wastewater services for customers, £196M was invested between April and September 2017 and a total of £400M planned to be invested in the year to March 2018. 
This forms part of its £1.7bn investment programme between 2015 and 2020 as the company continues to improve the resilience of its network and its service which remains a key challenge. Welsh Water said these results demonstrate that delivering excellent customer service remains a key focus. This is reflected in continued high levels of customer satisfaction - with consistently more than 80% of customers in independent research expressing trust in the company.  
The company is helping to fund a range of social tariffs which lower bills for 90,000-plus customers who genuinely struggle to pay their water bills. Working with more than 100 different organisations to promote the scheme, the company is spending nearly £6M to help fund this level of support and is on track to achieve its aim of helping more than 100,000 customers by 2020.
Welsh Water has also been preparing for the future and recently completed its most successful customer consultation ever. More than 20,000 customers took part in 'Have Your Say' over the summer as the company asked its customers about their priorities for tackling long-term challenges to 2050 - including how to react to volatile weather patterns, climate change, population change and transforming its Victorian-era water and sewer networks. The company is currently assessing the customer feedback and will use it to inform its long-term plans as well as its priorities for the next investment cycle from 2020 to 2025.
Welsh Water chief executive Chris Jones said: "Our driving force is doing all we can to earn the trust of our customers every day. We are pleased that we are able to invest and to do more for our customers than ever before.
"It is important that we look to the future and plan ahead to ensure that can continue to deliver a truly resilient and sustainable service in an ever-changing world. This is why we have developed our long-term vision, Welsh Water 2050. Building on the success of consulting over 20,000 customers over the summer, our recently established Youth Board and online community panel will play a key part in helping provide additional customer insight, so we can continue to improve our services further."