Welsh Water installs wind turbine at Nash WwTW
Welsh Water has taken another step towards cutting its carbon footprint by starting work on a new wind turbine at its Nash wastewater treatment works near Newport.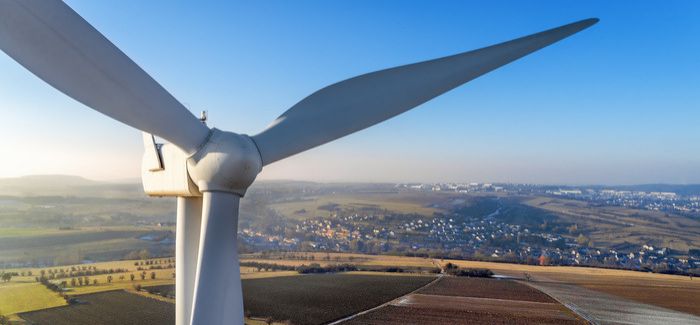 Work to construct the turbine has started with it expected to being operational by the end of March. The turbine was delivered to the River Usk on a barge before being transported the short distance to the site. Using the river saved significant disruption to local traffic had the 50m long blades come in by road.
Once completed the turbine will produce five million kWh each year, which is the equivalent to the annual usage of around 1,500 households.
The single turbine will be 127m in height from its base to the tip of the blades and will provide over half of the annual energy needed to operate the works. 
Mike Pedley, Welsh Water's head of energy, said: "We're delighted to finally get started on erecting the turbine. Getting the turbine to the site in itself was a huge challenge due to the size of the parts but we were keen to avoid bringing it through the village and found this alternative route of bringing it by barge.
"Once the hard work of building is complete and the blades start turning, the turbine will join the range of renewable sources we now use to generate our own energy. This includes solar, hydro and the only other wind turbine which is at our Swansea wastewater treatment works. All of our renewable energy projects play a vital role in keeping our operating costs down which in turn help us keep bills low and as affordable as possible for our customers."