Welsh Water disappointed over Kinmel Bay sewage spillage prosecution
Dwr Cymru Welsh Water is 'disappointed' at having been prosecuted for sewage spillage discharges from bursts in a pipeline at Kinmel Bay, Conwy, when it brought work forward to resolve the problem.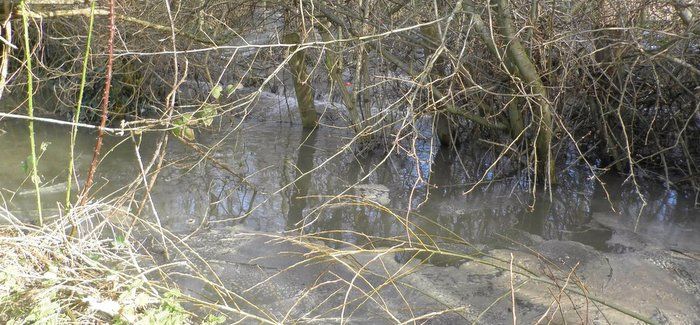 The sewage spills took place in February and July 2013
The company has been fined £35,000 and ordered to pay more than £3,360 costs by Llandudno magistrates after it pleaded guilty to three sewage spills at Kinmel Bay in February and July last year. Natural Resource Wales brought the prosecution against Welsh Water.
Commenting on the case, Welsh Water's director of wastewater services, Steve Wilson, said: "We are very disappointed that Natural Resource Wales has decided to prosecute in this case as we have already almost completed a £4.5M project to renew nearly 5km of our rising sewer main in the area, which we brought forward following bursts in recent years. This project was commissioned before NRW began legal proceedings. 
"As a company owned on behalf of its customers, we will always seek to ensure that we limit the impact of our work on the local environment whilst also delivering best value for the three million people we serve. We cannot therefore understand the public interest being served in pursuing this prosecution."
Wilson said that with detailed plans for each year having been agreed by regulator Ofwat, the decision to bring forward the investment "demonstrates how seriously we considered this issue".  
He said: "Given the extensive size of our network, we sometimes experience issues such as those experienced on our rising sewer main from Rhyl to Kinmel Bay. Under such circumstances, we always send a team to site immediately to deal with the issue and ensure that we take measures to protect the local environment and continue to provide customers with a reliable wastewater service." 
Tom Lewis, environment officer for the area from Natural Resources Wales, said: "Through their investment, Dwr Cymru Welsh Water have played their part in the cleaner bathing waters we have in Wales, but we will continue to highlight areas where they need to do better like Kinmel Bay.
"It is important that we protect our seas and rivers from pollution as they are a vital habitat for wildlife and make a big contribution to our economy through tourism and fishing. Incidents like this also have an impact on local people and businesses in the area as this kind of pollution isn't very pleasant.
"We will not hesitate to take action when the environment is threatened and make sure those responsible take steps to reduce the risk in future."