Welsh Water customers enjoy £47M boost
Projects including a lead pipe replacement programme, reservoir visitor centres, and support for lowest-earning customers will benefit from a record £47 million 'dividend' from Dŵr Cymru Welsh Water to its customers.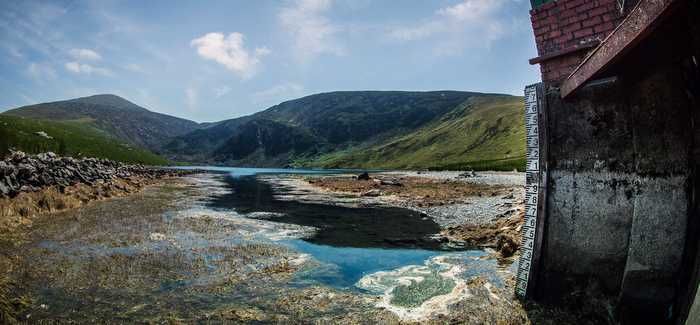 The dividend – made possible by its not-for-shareholder ownership model – was announced alongside the company's annual financial and performance results, and confirmation of its highest-ever annual capital investment at £452 million – more than £1.2 million a day.
This included a £31 million investment in a new treatment works at Bryn Cowlyd, Dolgarrog, to ensure nearly 100,000 customers in Llandudno, Colwyn Bay, Conwy and surrounding areas continue to receive a high-quality drinking water supply.
The customer dividend will be reinvested in projects to benefit customers and is money that would go to shareholders in other private companies. Welsh Water is the only "not-for-shareholder" utility company in England and Wales, with three million customers across most of Wales, Herefordshire, and parts of Deeside and Cheshire. Welsh Water has returned around £400 million of value to its customers in this way since 2001, when Glas Cymru acquired the business.
This year's customer dividend of £47 million (2018: £40 million) will include projects such as:
£12 million towards helping the lowest-earning customers pay their bills
£10 million investment towards improving the reliability of the water network in areas that see repeated problems
£6 million investment to help prevent sewer blockages and flooding of homes and businesses
£5 million to increase wastewater capacity around the River Dee near Chester to reduce the risk of sewage leaks
£5 million to improve business efficiency and reduce costs to keep down customer bills, including deploying new digital technology and reducing vehicle fleet costs
£4 million investment in water treatment works to reduce the risk of interruptions to water supply
£2.5 million to replace customers' lead supply pipes
£2.3 million to improve recreation facilities and public access at Llanishen and Lisvane reservoirs in Cardiff, as part of a cross-Wales programme of visitor centre investments
Welsh Water is also planning to expand its education programme, after it marked half a million children reached to date. The programme was introduced in 2001, with four "Discovery Centres" based across its operating area where school children learn about the water cycle. The company plans to reach a record 75,000 children a year by 2025.
Glas Cymru Chairman Alastair Lyons said: "Our results show that Welsh Water is balancing the need to keep bills affordable for our customers, with the need to invest in our services to ensure our business is sustainable for decades to come. This is made possible by our unique non-shareholder model which allows us to invest in priority areas which our customers help us identify.
"The record dividend investment and strong financial results make it possible for us to work to achieve the long-term objectives set out in our Welsh Water 2050 strategy. The strategic responses we set out in that document will stand us in good stead to tackle the big challenges facing the water industry over the next decades, such as climate change, population growth and rising customer expectations."
Welsh Water Chief Executive Chris Jones added: "As a not-for-profit water company, we have a commitment to act in the best interests of our customers. Because we have no shareholders, we can reinvest profits into our business, in the likes of our lead pipe replacement scheme, in the resilience of our water network, and in ensuring our sewer network is able to meet the challenges of long-term climate change.
"Our education programme has reached half a million children in the past 18 years – helping them to understand the role we can all play to achieve the vision set out in Welsh Water 2050, thereby ensuring the wellbeing of future generations of water customers."