Welsh Water continues to keep bills below inflation
Dwr Cymru Welsh Water is keeping household bills below inflation for the seventh year in a row. It has also confirmed plans to help even more of its customers who are struggling to pay their bills.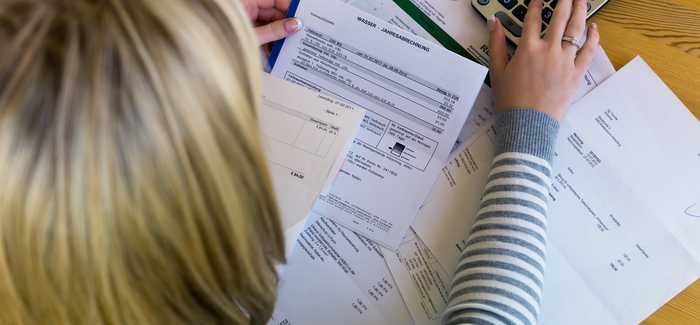 The company said "a record" 60,000 customers currently benefit from its social tariffs, which help reduce bills for vulnerable customers. Welsh Water's latest social tariff, HelpU, which offers annual savings of up to £250 or 55% on the average household bill, will now be available to customers whose annual household income is less than £15,000 a year (increased from £12,500).
Delivering another year of below inflation price increase for the average bill – which has enabled the company to keep the average household bill for 2016 at £438 from April - comes after the company delivered its best overall performance last year since being set up as a not-for-profit company in 2001. This has helped Welsh Water become the best water company in England and Wales for customer satisfaction and customer trust as measured by the UK's Institute of Customer Service.
Welsh Water is currently implementing its investment plan for 2015-2020 with £1.7bn being invested to maintain and improve services. The investment includes:
£31M at Bryn Cowlyd to continue protecting high quality drinking water to around 100,000 customers in the Conwy Valley. The will involve building a new water treatment works
£2.7M on a major project to improve bathing water quality at Mumbles, Swansea
£5M to be invested from April 2016 in strengthening drinking water supplies near Llechryd, Pembrokeshire by laying a new drinking water main for the area
Reducing the risk of local sewer flooding which could adversely impact customers and the environment by investing a further £40M in the innovative RainScape programme in Llanelli and Gowerton over the next five years
£120M across Welsh Water's entire operating area over the next four years upgrading and improving the drinking water network
More than £5M in Herefordshire with work involving replacing old iron water mains with new plastic pipes
Welsh Water chief executive Chris Jones said: "We are pleased to keep prices for the average bill below the rate of RPI inflation for the seventh consecutive year. This continues the trend we have set since 2010 and we remain the only water company to have committed to achieve a decade of below inflation price increases by 2020 whilst also delivering record levels of investment.
"Our unique not-for-profit model means that we can do more of our customers and this is why we already help around 60,000 customers through our different social tariffs. We want to help even further. If any customer is struggling to pay with their water and sewerage bills, we would urge them to contact us today so that we can try to help."
Tom Taylor, the Consumer Council for Water's Wales chair, said: "We are pleased that Dwr Cymru's customers will see no change in their bills for 2016-17. Dwr Cymru's HelpU tariff has been supporting low-income customers for almost a year, but we urge any customers who are struggling to afford their bill to contact the company to ask for help."