Welsh Water asks customers for help on pollution after dry spell
Dwr Cymru Welsh Water has urged its customers to be vigilant for signs of pollution and to avoid flushing inappropriate items after the recent prolonged dry weather increased the risk of blockages in the sewer system.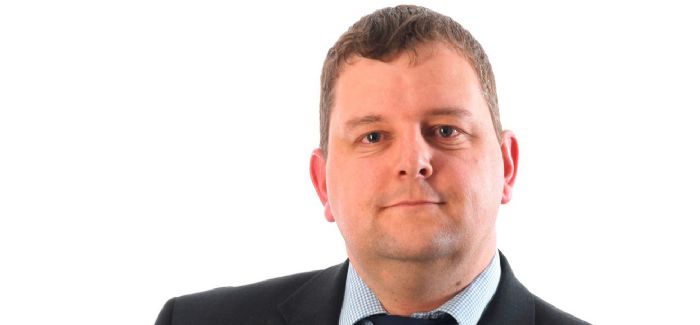 Steve Wilson asked customers to be 'especially cautious' about flushing inappropriate items
The not-for-profit company appealed for customers to report any signs of pollution in rivers or streams directly to them so that investigation and any necessary remedial works can be mobilised quickly to protect the surrounding environment.
Welsh Water relies on customers reporting blockages and suspected pollution so it can protect the environment – last year, four out of every five incidents of pollution reported to the company, or to the environmental regulator Natural Resources Wales, was originally from a member of the public.
If left unchecked, sewage pollution can kill fish and other aquatic wildlife, affect biodiversity and be a risk to human health.
A significant cause of pollution comes from blockages, most commonly caused by inappropriate disposal of wet wipes.
The company deals with around 2,000 reports of sewer blockages every month, which costs it around £7 million a year to correct.
It comes after a sustained period of dry weather stretching from the hottest June on record in Wales, with little rain in the following weeks. Dry periods mean there is considerably less water entering the sewer system to dilute wastewater that is flushed, and there is a bigger risk of blockages in the system if unsuitable items are flushed away.
Steve Wilson, Welsh Water's managing director of wastewater services, said: "The recent dry weather means there is a bigger chance of blockages in our sewers – with less water flowing through our pipes, the objects that cause blockages can't flow through as easily, and the wastewater is less diluted.
"Blockages are mostly caused by the wrong things being flushed down the toilet and washed down the sink – around three-quarters of all our blockages – and when this goes wrong, it can cause very upsetting damage to customers' properties.
"We always ask customers to be careful about what they're disposing down the drain and the toilet, and we would ask they are especially cautious now as we recover from the prolonged period of dry weather we've experienced – and we would also ask all customers who discover a blockage, or what they think is pollution, to get in contact with us as soon as possible so we can investigate."