Welsh Water announces projects for £34M reinvestment
Dŵr Cymru Welsh Water has announced how it will invest an extra £34 million arising from its strong financial results following a landmark consultation with customers.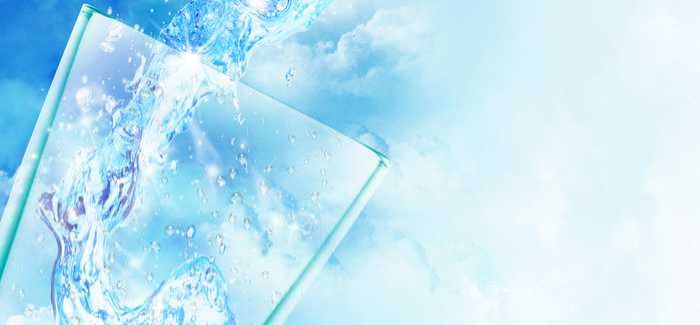 The water company's not-for-profit model means that the profits it makes from its operations are reinvested into projects that benefit customers, the future health of the water network and the wider community.
The £34M reinvestment announced for 2016-7 is an increase on the £32M which was reinvested following the 2015-6 financial year.
It also follows confirmation earlier this year that average customer bills have been held at, or below, the Retail Price Index (RPI) rate of inflation for the eighth year in a row.  
To decide how to invest the extra money, the utility carried out a landmark consultation with more than 12,000 of its customers, which showed strong support for community projects, investment to secure high-quality services, and funding for social tariffs for our lowest earning customers, while keeping overall bills as low as possible.
Alastair Lyons, chairman of Glas Cymru, which own Welsh Water, said: "As a company that exists solely to serve our customers we try constantly to drive improvements in the service we provide in order to meet customers' expectations by delivering the best possible service at the best possible value.
"Our not-for-shareholder ownership model enables us to reinvest the profit we make into the business focused exclusively on what is in the best interest of customers. Derived from a strong performance over the year, it is pleasing to see the dividend our model is delivering for our customers rather than being paid away to shareholders."
Communities across most of Wales, Herefordshire and parts of Deeside will benefit over the next 12 months from investment in projects that will now be brought forward as a result of the increased funding. These benefits will include:
-£5M to support the lowest-earning households by charging them lower bills
-£10M extra for major replacement of ageing parts of the drinking water pipe network, including the Rhondda Valley, Hereford and Anglesey
-More than £5M towards extra investment in visitor centres and recreational facilities
-£3.5M extra to reduce the 2,000 blockages a month in the sewer network which can result in flooding and pollution incidents, working with customers in a "Stop the Block" campaign
-£5M for resilience improvements to water treatment works
-£5M to help improve customer service for households and businesses through new online systems, apps and over the telephone services.
The company also published its financial results for the year, confirming £350 million capital investment for the year out of a total of £1.7 billion between 2015 and 2020.
Welsh Water Chief Executive Chris Jones said: "As a company providing one of the most essential public services we want to earn the trust of our customers. We know our customers have high expectations of the services we provide – at the same time they want us to protect and enhance the world around us and keep bills affordable. We are proud that we have continued to achieve this balance over the past 12 months.
"Our not-for-profit ownership model is designed to have our customers' interests at the heart of everything we do. This extra investment shows the benefits of that model for our customers, for the environment, and for the communities we serve."