Welsh Water and NRW launch PestSmart campaign
Welsh Water and Natural Resource Wales (NRW) have teamed up for a new public awareness campaign which encourages people to consider 'smarter' ways of weed, pest and disease control that do not impact on water, people, or wildlife.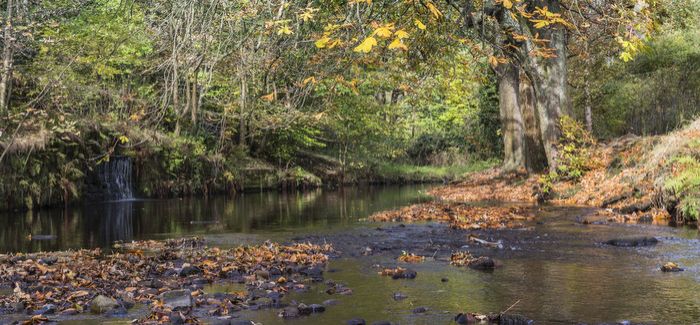 The joint initiative, called PestSmart, is supported by the Welsh government and the agriculture and environment sectors. It encourages farmers, growers and landowners to consider the way they manage their land to help improve raw water quality before it reaches water treatment works.
Ian Christie, managing director of water services at Welsh Water, said: "Our new PestSmart campaign will signpost land managers to advice and practical solutions for weed, pest and disease control and include a free pesticide disposal scheme for farmers, growers, foresters and land managers in targeted areas to safely dispose of any unwanted, out-of-date or now unlicensed pesticides. We are also delighted to announce that we are extending and expanding our award-winning Weed Wiper trial until 2020.
"Our routine raw water monitoring programme has detected increasing traces of pesticides in areas we have never seen them before. While these levels are too low to pose a risk to those drinking the water, they are enough to breach the rigorous drinking water standards so we want to work with land managers to take action to address this issue together."
Christie continued: "By safeguarding the raw water quality before it enters our water treatment works, we can avoid the need for using additional chemicals and energy to get drinking water perfect for our customers. This will not only help us to keep bills low for our customers and will also safeguard the environment and protect it for generations to come."
Lesley Griffiths AM, Welsh government cabinet secretary for environment and rural affairs, said: "The importance of our water environment is acknowledged in the Welsh government's Water Strategy for Wales, which described it as 'one of our greatest natural assets'. The strategy also signalled our belief that a catchment-based approach is the best way of protecting our water environment for future generations.
"If we are going to protect our water environment for future generations, we will need to be imaginative about how to do this. The PestSmart initiative is an innovative approach that provides an excellent example of the sort of new collaborative approaches we want to foster in the years ahead."
Diane McCrea, chair of the NRW board, said: "NRW is working hard to ensure that the environment and natural resources are used sustainably. The two elements of the PestSmart campaign – the free pesticide disposal scheme and the Weed Wiper initiative which is available in targeted areas across Wales – will both reduce the risk of pesticides accidently finding their way into watercourses."