Welsh government's £5M flood defence grant for Colwyn Bay
The Welsh government has announced £5M of grant aid to ensure coastal defence improvements and increased protection for Colwyn Bay's frontage, residential and commercial property and key local infrastructure such as the A55 Expressway and the North Wales Coast Railway.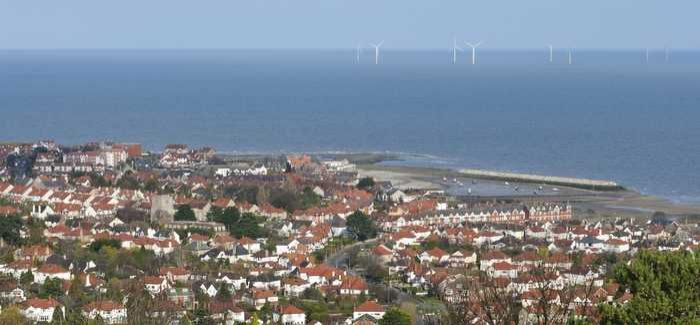 Construction and long-term management of the Colwyn Bay defence strategy will cost £81M
Announcing the latest allocation of flood defence funding, Alun Davies said: "The recent bad weather has only served to highlight what we have been saying for sometime ─ the risk of flooding is on the increase and we must take action to protect homes and businesses in Wales.
"In recent years the Welsh government has  significantly increased its  investment in flood defence work, despite cuts from the UK government and in this assembly term alone we are investing more than £240M of Welsh government money in flood defence improvements, along with an additional £50M from Europe.
"A report into the recent storms indicated that our flood defence programme is working well, as despite the extreme weather that has battered Wales in the last three months,  less than 1% of at risk homes in Wales have  actually flooded.
"We know that the risk of flooding will not go away. We are determined to build up resilience to flooding in communities across Wales and I look forward to this latest allocation of funding being spent in order to ensure greater protection and peace of mind for those people living and working in Colwyn Bay."
Cllr Mike Priestley, cabinet member for Highways, Environment and Sustainability, at Conwy County Borough Council, added: "Everyone saw the effects of the storms at the start of the year, and how the work already completed did its job of protecting the promenade in Colwyn Bay, and it was clear to see how popular the new beach was last year. With these additional sea defences in place, we'll also be carrying out work to improve the promenade and the link into town to further enhance the experience for residents and visitors."
The council has estimated that the construction and long-term management of the Colwyn Bay defence strategy will cost around £81M.
The first phase of the Colwyn Bay coastal defence strategy  aims to protect the  most at risk homes which sit between Cayley Embankment and Eirias Park.  
The latest £5M allocation from the Welsh government will fund further work to phase one of the strategy  and will pay for the refurbishment of the existing sea wall, the importing and placing of extra sand and the relocation of key rock structures.