Webinar On-Demand: Innovation Festival to run design sprints across three time zones
Northumbrian Water has transformed its innovation festival into a global digital event for 2020 in response to the Coronavirus pandemic.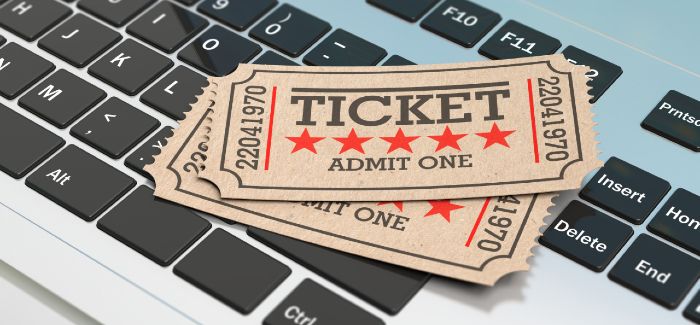 The innovation gathering, usually held at Newcastle Racecourse, UK, in July, has been lifted into the global digital sphere running September 14 to 17, 2020. The change brings new opportunities, like the chance to run design sprints across 24 hours and three time-zones.
Angela MacOscar, head of innovation at Northumbrian, revealed plans for the digital festival on WWT's Inside Innovation webinar, on June 29. Watch the presentation here.#
---
Watch the on-demand webinar here
---
"Going digital enables us to boost inclusivity. We are innovating the design sprint to begin in Australia, the earliest time-zone, then there's a small window of opportunity for handover and co-creation with the UK. Then work in UK, linking with North America in a more extended collaboration period, and finally handing back to Australia," said MacOscar.
"The aim is to work with local and global groups to leverage the best of all our knowledge and share it to create bigger, better ideas. The  diversity challenge in Australia may be different to County Durham, UK, to North America. We can all learn from others' experience to improve what each of us do," MacOscar said.
She argued the biggest barrier to innovation was lack of trust. "Building up a relationship with the people you're working with is paramount to successful innovation. Honesty, trust and transparency let people share and immerse themselves in co-creation. You need that strong relationship as a foundation for innovation. Then everybody knows what they're getting into and there are no surprises."
The National Underground Asset Register arose from relationships fostered at the festival and demonstrates how trust underpins innovation. "The idea was interesting to all utilities, but it was difficult to do. We tried in 2017, but there were stumbling blocks. Then we brought it back in 2018 and coined 'a year's worth of work in a week'," MacOscar said.
Co-creation
The project tasked 60 people to work 7.5 hours a day over four days, equating to about a year's full-time work for a developer. The problem was split into four chunks, of which one was the thorny issue of data sharing. "We put four lawyers from the four businesses into a room with a blank piece of paper and tasked them to come up with an agreement in a week. Which they did," MacOscar said. The project has now gathered energy and is central part of the government's new geospatial strategy, with £3.4m of investment behind it.
The spirit of co-creation will continue this year with a focus on cross-sector initiatives. "Many other sectors have expertise we don't have. Innovation works only when you have a diverse knowledge base of expertise coming together. The festival is an opportunity to come along, work with us and other businesses, and share knowledge," MacOscar said.
She continued: "Other utility sectors are a prime opportunity because we have shared issues and can learn from each another. We want to bring it into the water sector. Oil and gas - we can learn a lot from what they've been doing - and adjacent categories, like digital, which is creating new technologies we can develop within our sector. The arts, medicine — you name it, there will be stuff we can learn and will inspire our thinking."
On intellectual property, MacOscar added the festival is "an open innovation environment, not for sharing proprietary information relating to a topic or an idea you have. If you want to share a technology, you can do so without sharing the back-end. If you have an idea at the festival, you can put it in your pocket for later. Or choose to discuss it openly, to see how you want to move it forward, knowing that, once aired, it's in an open space."
Innovation tourists
She continued: "We've had business who've had an idea inside the festival and gone on to commercialise it and made lots of money from it. We're very happy with that. Northumbrian Water doesn't retain intellectual property rights on ideas that come out of the festival."
The festival will be split into four tracks for 2020 helping participants to navigate what's on offer. Customers of Northumbrian Water will take a dedicated pathway, and VIPs and younger delegates, "who have a short amount of time and want a whistle-stop tour," will be guided through selected highlights, MacOscar said.
The digital festival will provide a track for Innovation Tourists. These are defined as people "intrigued by innovation," who in normal years are put off by the location. The Class of 2020 comprises the fourth track, which is designed to support people graduating this year.
The programme of design sprints, lightning talks and masterclasses will explore topics from digital twins to workforce diversity, Journey To Carbon Zero to wearables, Internet of Things to operational technologies and creating a learning laboratory. The "water sector must-haves," on offer include leakage, flooding and customer service.
"We have high ambitions for what we can achieve. Wherever people are in the world, they can come onto the site and participate. There will also be elements of fun and the unexpected, health and wellness, and celebrity drop ins," MacOscar said.
---