Webinar on demand: Decarbonisation needs 'more collaboration than ever before'
The water sector will need to collaborate "more than ever before" to meet its decarbonisation goals, Northumbrian Water's chief executive Heidi Mottram has insisted.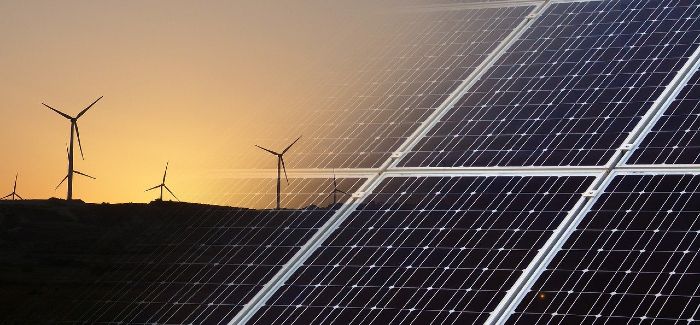 During her inspiring keynote speech in the first of WWT's 'Journey to net-zero' webinars, Mottram said the coronavirus crisis has put a pause on government decarbonisation action, which gives the water industry a great opportunity to lead on environmental action. "Let's do this together," she added.
On 1 June, more than 200 UK businesses, investors and business networks wrote to prime minister Boris Johnson, urging him to provide clear vision for Covid-19 recovery efforts which align with the UK's wider social, environmental and climate goals.
Mottram said she was pleased to see the government now talking about carbon cutting as part of its bounceback strategy.
---
Listen to the webinar – Journey to net zero – In focus: energy use and generation – here
---
In March this year, the water sector became the first industry in the UK to commit to net zero carbon emissions by 2030. Northumbrian has gone further with an even more stretching target of 2027.
Also speaking in the webinar, Severn Trent energy manager Howard Perry spoke about the firm's own decarbonisation achievements and ambitions.
Severn Trent had a target to self-generate 50% of the energy it uses by 2020, a target the company met at the end of the 2019/20 financial year. It is now producing 51% of its own energy, compared with 5% in 2000.
Anglian Water renewable energy specialist said the company had a goal of installing 120MW-worth of solar power (which equates to about 150 installations) by the end of the current AMP period. Currently, the firm
During a panel discussion following the presentations, panellists agreed the covid-19 crisis has highlighted the different ways companies can work. For example, more home working which has cut down on commuter emissions.
---
Listen to the webinar – Journey to net zero – In focus: energy use and generation – here