Waterwise launches Retailers Leadership Group for Water Efficiency
Waterwise is seeking to push water retailers to aim higher on water efficiency with the launch of a leadership group.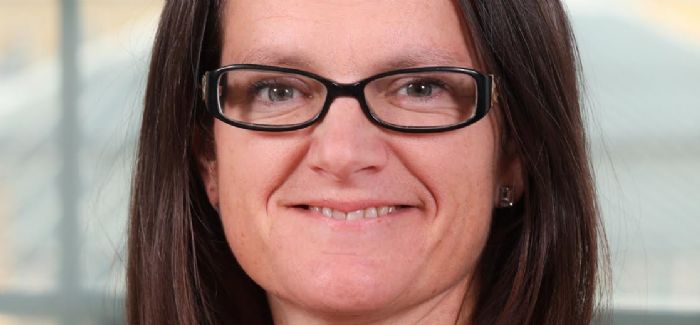 Waterwise managing director Nicci Russell. Photo credit: ShinePix
A report by the National Infrastructure Commission last month set out a one-in-four chance that large numbers of households and businesses will have water supplies cut off for an extended period of time over the next 30 years, and it estimated the economic impact of severe restrictions in England at between £25 billion and £40 billion.
Nicci Russell, Waterwise's managing director, told a recent conference that she expected the "political spotlight" to move on to the retail market next and that improvement was needed in its water efficiency efforts.
It has now been confirmed that the water efficiency NGO has set up the Waterwise Retailers Leadership Group for Water Efficiency to support and encourage water retailers to do more in the second year of the retail market, building on practice to date and brokering discussions with other key players on barriers and opportunities through invited slots – for example, wholesalers, regulators, government and manufacturers.
It will be a sister group to Waterwise's Leadership Group on Water Efficiency and Customer Participation for chief customer officers of the UK wholesale water companies – an action of Waterwise's Water Efficiency Strategy.
The group is co-chaired by Russell and Business Stream CEO Jo Dow.
"It's important that water retailers offer their customers an opportunity to save water, energy and money through water efficiency services," Russell said. "This will also help ensure the resilience of water supply as a whole – crucial for business, society and the environment as we face more frequent and more intense droughts. We're really looking forward to achieving this, working with the water retailers."
Dow added: "As an industry we can achieve much more by working together to promote the importance of water efficiency and delivering environmental and financial benefits for our customers.
"The leadership group will provide the ideal platform for retailers to share ideas and best practice and, as someone who is very passionate about water efficiency, I'm delighted to be co-chairing the group alongside Nicci Russell."
The first meeting will explore the experience to date on water efficiency and opportunities for greater ambition in the second year of the market.