Waterwise launches blueprint for a water-efficient UK
Waterwise has announced an ambitious blueprint for a water-efficient UK that it said will help tackle the very real challenges of climate change and environmental degradation faced now and in the future.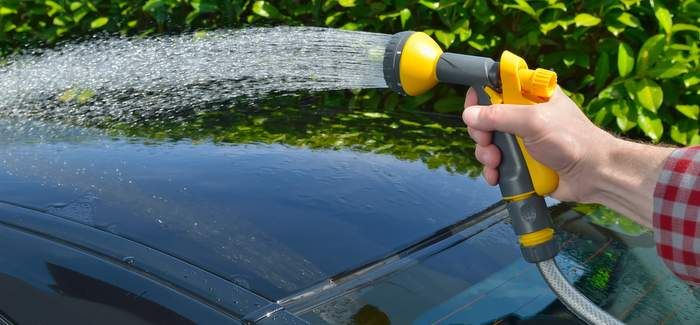 The organisation has today (June 19) launched its Water Efficiency Strategy for the UK with key recommendations and actions including:
A national water efficiency communication platform, and more research on developing a water-saving culture
Supporting the 110 litre per person per day water efficiency standard in new homes in areas of water stress
Improving information for customers on the water efficiency of products they buy, and addressing issues with current products such as the 4% of toilets leaking on average 215 litres per day
Water companies should scale up ambition and innovation in their water efficiency programmes with customers
Regulators should ensure their high ambition for water efficiency is reflected in their analysis of company plans
Waterwise said some great work is happening already, but an international assessment released in May 2016 ranked London 34, Birmingham 28, and Manchester 26 out of 50 major cities for water efficiency (Copenhagen ranked first).
The publication of the strategy follows a consultation exercise Waterwise held from November 2016 to January 2017. A Water Efficiency Strategy Steering Group supported
by Water UK has been formed to push forward delivery of the actions - chaired by Jean Spencer, Anglian Water's executive director of Strategic Growth and Resilience, and sector resilience leader.
The strategy is led by Waterwise, and its production has been a joint enterprise with partners across the UK water sector - and its delivery will be too.
Waterwise managing director Nicci Russell, said: "This strategy sets out a vision for what a water-efficient UK could look like - with all of us really valuing water, and using it wisely every day. Lots of great stuff is happening already, but we need more innovation and ambition, and I'm really delighted that partners across the sector have agreed actions to help us deliver our strategy.
"In coming decades, we're going to be kicking ourselves if we've only dabbled in wasting less water - meaning less to go round for people, the economy and the environment. Without water, none of these things can function. And it's down to all of us to take action to drive more water efficiency - governments, regulators, water companies, manufacturers, businesses, workplaces, and all of us in our homes and gardens. It's totally doable if we work together - and that's what we're going to do."