WaterAid rewards innovators in Cambodia project
A team from Anglian Water has been named as joint winners of an international challenge to find water, sanitation and hygiene solutions for real-life projects in Cambodia.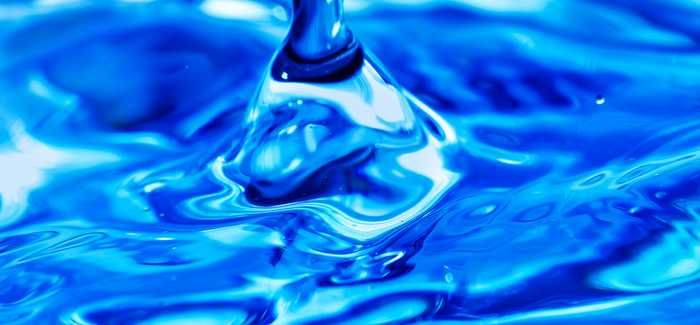 Anglian's 'Aspara' team were joint winners, along with Australia's Sydney Water, of the WaterAid Water Innovators Programme 2016, and received their prize at a ceremony in London from entrepreneur and Dragon's Den star Deborah Meaden.
The winners were selected from over 30 teams who took part in the challenge, which lasted eight months. The teams had to devise solutions for their chosen field of WaterAid's work; either water, sanitation, or hygiene. During the process, they presented a Dragons' Den-style pitch to key experts at WaterAid, developed project management plans, and refined their team-working and business acumen skills too.
The 'Aspara' team from Anglian Water took on the 'water' part of the challenge, and devised a way to encourage visitors to a Cambodian hospital to trust the new, safe supply of drinking water. It was centred around encouraging behaviour change. Meanwhile Sydney Water succeeded with the 'hygiene' challenge, creating innovative ideas to encourage people to use the 'LaBobo' – a fun and portable hand-washing device.
Nick Blamire-Brown, a member of the winning Aspara team, said: "We are overjoyed to be announced as winners of the Water Innovators challenge. This incredible opportunity has allowed us to develop as professionals and channel our creativity. It's inspiring to know that the hard work from all the teams is already being used to help those who need water solutions urgently. We would really encourage other businesses and teams to join in with this brilliant challenge next year."
Isabelle Herszenhorn, Innovation and Strategic Engagement Lead at WaterAid, added: "We're so impressed by this year's teams! They demonstrate how, by taking collective action, we can move one step closer to universal access to water and toilets. Together the 2016 teams have also raised over £139,000 for our work in Cambodia – this is phenomenal. I want to encourage any interested companies to step forward for Water Innovators 2017. I'm excited to announce that the focus country will be Nicaragua."
At the awards ceremony Deborah Meaden said: "Water Innovators provides an opportunity for teams from different businesses to not only stretch their imaginations and skills, but to help solve some very real problems for millions of people living in Cambodia without clean water and sanitation.
"The winners cleverly combined their skills and talents to come up with their design and concept and crucially, the solutions found are not only simple, but affordable and sustainable.
"By taking part in the Water Innovators Programme, these teams and businesses have had a unique experience to test and learn the qualities needed for business. They've also supported WaterAid's work delivering safe water and toilets to the worlds' poorest people in Cambodia. It's life-changing. Now that's a win-win deal for everyone."
Full list of winners: 
Overall Winner: (shared)
Anglian Water, Team name: Apsara
Sydney Water, Team name: La Bobo
Best Presentation
Winner – Ernst & Young: PrecipEYtate
Runner up – Anglian Water: Apsara
Best Innovation
Winner – Mott MacDonald: Mottley Crew
Runner up -  Queensland Urban Utilities, Queensland Awesome Utilities
Best Learn
Winner – Affinity Water: Sap Sewerage Savers
Runner up – Portsmouth Water: Kingfishers
Best Fund
Winner - Welsh Water: Arnofwyr
Runner up – Sydney Water: Tuk Sa'at
Best Solve - Water
Winner – (Combination of 3 Australian water companies) South Aussies Innovators
Runner up - Skanska: Water You Drinking?
Best Solve - Sanitation
Winner -  MWH Global: Mere Water Heroes
Runner up -  Goulburn Valley Water (GVW)
Best Solve – Hygiene
Winner – Northumbrian Water: Team ONCE
Runner up – Yarra Valley Water: Hygienators