WaterAid and H&M Foundation embark on global partnership
WaterAid and the H&M Foundation have embarked on the second phase of their global partnership for safe water, sanitation and hygiene in some of the world's poorest communities, with the goal to achieve long-term transformational change and improved living conditions. The programme is a continuation of the partnership that the two organisations started in 2014.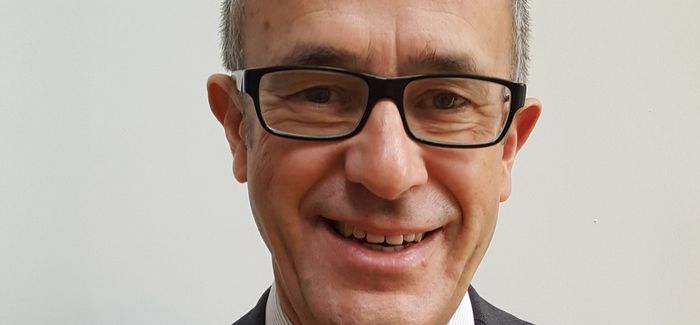 Tim Wainwright
In the second phase of the partnership, the organisations are broadening the scope with a holistic approach to enable sustainable access to water and sanitation services to people in their communities, in their homes, at health care facilities and in schools by ensuring sustainable access to safe water, sanitation and hygiene.
The primary goal of this global programme is to improve the wellbeing and living conditions for some of the world's poorest people. The entire focus of this programme is on sustainability, and this will be addressed in a variety of ways and by targeting the root causes of people's poor access to safe water, sanitation and hygiene. The overall aim is to drive transformative change and long-lasting results.
At the local level, we will be working in four target countries; Cambodia, Ethiopia, Pakistan and Uganda. Although we will be working towards the same outcomes in all four countries, given varying country contexts, this will be done through different approaches and activities. By drawing on best practices, case studies and lessons learned from the work in these countries, WaterAid will seek to further the sustainability agenda globally through advocacy and influencing of key stakeholders on national and global levels for sustainable water, sanitation and hygiene services.
Tim Wainwright, chief executive of WaterAid UK, said: "Currently around 900 children under five die every day from diarrhoea caused by dirty water and poor sanitation. This is something WaterAid is passionate to change. 
"With the funding from the H&M Foundation we will be able to transform the lives of some of the world's poorest people with clean water and decent toilets – not just today but for many years to come. The programme will draw upon WaterAid's experience and knowledge to find the best approach in each community to contribute to the fulfilment of the Global Development Goals and WaterAid's vision where everyone, everywhere, will have clean water, decent toilets and improved hygiene by 2030." 
WaterAid and the H&M Foundation partnered in 2014 on a three-year programme to bring transformational change for more than 250,000 students across the world. The programme also engaged a wide range of partners and helped influence and update national education policies in the countries where we were working, as well as the global Sustainable Development Goals. The H&M Foundation donated 60 million SEK to WaterAid between 2014-2017, and now embarking on the second phase, the foundation will donate another 60 million SEK for the next-three-year programme 2017-2020.