Water underpins Iraqi university partnership
The University of Leicester (UL) is working in collaboration with Soran University in the Kurdistan region of Iraq to establish an International Centre for Natural Resources Research. According to the two universities, the Centre aims to tackle the water supply and quality challenges Kurdistan faces against the background of rapid development of the region's infrastructure and tourism industry.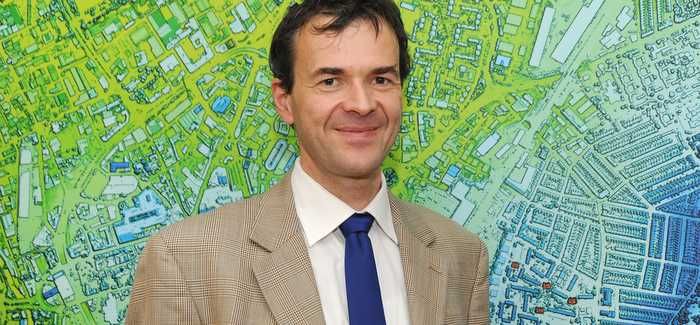 Professor Heiko Balzter of University of Leciester says the bilateral agreement is "hugely important"
Researchers from both universities will come together to carry out research in the fields of water resources, sustainability, food security and geographic information systems. 
Professor Heiko Balzter, director of the University of Leicester's Centre for Landscape & Climate Research, said: "This is a hugely important bilateral agreement. Soran University is a new University in the Kurdistan region of Iraq, which is rapidly developing now that the long history of armed conflicts in the region is over.
"From our side, we are committed to supporting University staff and students in Soran in their professional development. Our aim is to build mentoring partnerships between staff, deliver block courses locally to contribute to higher education in the region, to deliver staff development activities, and to develop joint research projects together."
Professor Martin Halliwell, deputy pro-vice chancellor (international), of UL, said: "We are delighted that the university is currently training over a hundred Kurdish students, aided by the Human Capacity Development Program, and will be able to take back best practice and subject knowledge to the region."