Water UK says companies back reform demands
Water UK has announced that water companies in England are "fully on board" with the reform programme demanded by Ofwat and the government's environmental agenda.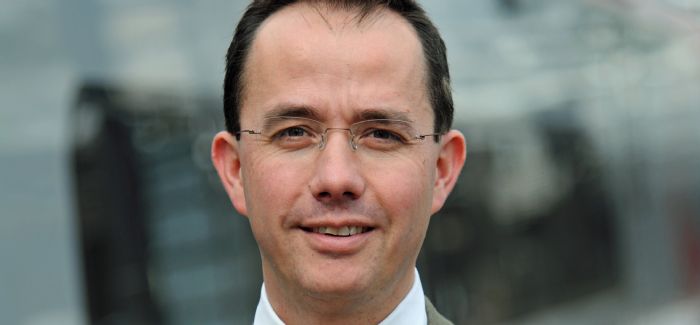 Water UK chief executive Michael Roberts welcomed research indicating high levels of trust in the industry
The support for the changes was set out as environment secretary Michael Gove wrote to Ofwat's chairman Jonson Cox to say that he was pleased to hear of companies' support for the regulator's approach.
Senior figures from the water industry met Gove on Monday 16 April 2018 ahead of his letter to Ofwat, and Water UK reported that water company leaders told the environment secretary that:
legitimate concerns had recently been raised by the Secretary of State and others which, while not equally applicable to all companies, were affecting the reputation of the sector as a whole;
action is already being taken on issues of concern, such as the use by some companies of offshore financing structures. Anglian Water, Southern Water, Thames Water and Yorkshire Water are at an advanced stage of closing down their Cayman Island entities, and are due to complete the process this year;
they all fully support the wider programme of financing and governance reform set out last week by Jonson Cox in a letter to the environment secretary. They are firmly committed to working at pace with Ofwat to work on the detail and agree the final shape of the proposals;
they are committed to work with government, regulators and stakeholders in developing the measures and policies needed to deliver the ambitions in the Government's 25 Year Plan for the environment. Water companies will submit their next five-year business plans by this September, setting out how they will further improve the environmental quality of rivers and beaches, reduce leakage and the numbers of serious pollution incidents, and improve the resilience of water supplies.
Cox wrote to Gove earlier this month to set out Ofwat's agenda of reform, saying "we need to go further, faster" in addressing matters including financial engineering. 
Despite concerns over public perception of the water industry, recent research by polling company ComRes showed more than eight out of 10 people say they trust their water company. Companies have even higher trust ratings on key areas of service, such as providing good quality water and dealing with sewage responsibly, but opinions on other aspects of the water industry, while still showing high levels of trust, offer room for improvement.
Water UK chief executive Michael Roberts said: "Water companies take their responsibility to work in the public interest very seriously. Research shows that there are high overall levels of trust in the industry, but there is more to do on financial issues and the environment where about three out of four people trust us to get things right.
"Companies fully support the need to resolve concerns about financing and governance arrangements in the sector, and are already taking swift action.
"We also want to build on our past investment of billions to deliver cleaner beaches and rivers, by investing in further improvements and taking action such as the industry's free drinking water initiative, which aims to cut plastic bottle use by tens of millions a year."