Water UK calls for biosolids assurance scheme
The water industry needs a new biosolids assurance scheme to facilitate their wider use in agriculture, according to Anglian Water's Simon Black, chair of Water UK's Biosolids Network. Speaking at the packed END-O-SLUDG conference in London on December 3, Black said the time was now right to "package legislative and non- legislative requirements" into a "farm assurance scheme" in order to "achieve consistency across the water industry, securing nutrients and protecting the environment".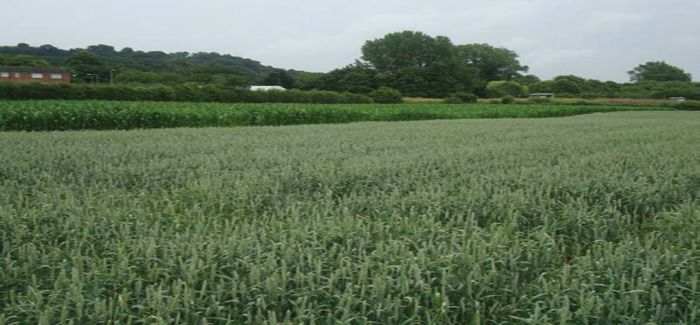 Trials undertaken in Cheshire with organo-mineral fertiliser (OMF), which could replace common fertiliser products for crop production
Addressing delegates at the event, which focused on a recent EU research project to identify best practice in sludge and phosphorus management, Black said that Anglian Water's customers' perception of biosolids was changing: "When you explain the water cycle to customers there is a very positive response.
"For 15 or so years there has been concern from the food industry around perception and the likely impact on certain brands in the event of a food-scare regarding biosolids."
There is a need for change, Black said, explaining that the water industry needed to market around the "slow-release" properties of biosolid-based fertilisers that can be applied in sensitive catchments. He highlighted work Anglian was doing to "rebrand as a water recycling service" that returns valuable products to the environment.
A second conference on END-O-SLUDG takes place in Brussels on December 11. 
More on END-O-SLUDG in December's WWT digital edition.