Water treatment technology helps hotels in water-stressed regions
Advanced water treatment technology isn't just for large water treatment systems, hotels are also using advanced technology to treat their water for guest use.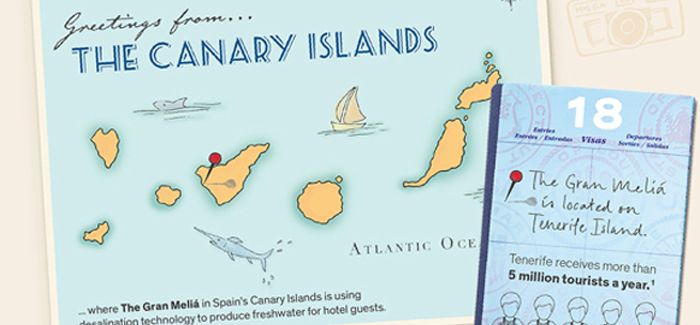 The Gran Melia in the Canary Islands uses desalination technology to treat seawater for use in everything from their swimming pools and spas to showers. And the Park Hyatt in Dubai is treating its wastewater with reverse osmosis so it can be reused for its heating and ventilation system.
The infographic, part of which is shown here, from Dow Water & Process Solutions, shows how the Gran Melia hotel, located in a water-stressed region, is using innovation to provide comfort to their guests.
Dow, which is a founding member of the UN Global Compact CEO Water Mandate, promotes sustainable water use policies and practices. It has called for greater collaboration between government, the private sector, civil society and other stakeholders help solve the global water crisis.
Dow has helped implement the CEO Water Mandate by developing water conservation programs that have enabled the company to become more energy-efficient and decrease its global footprint. The company has also delivered technologies to make water purification available in water-scarce areas in Africa and India, and partnered with stakeholders to implement water-reduction and cost-saving technology at one of its largest manufacturing sites, located in Texas.