Water sector to create a new vision for the future
Ofwat has published a draft joint vision from organisations from all parts of the water sector as they seek to meet challenges on several fronts.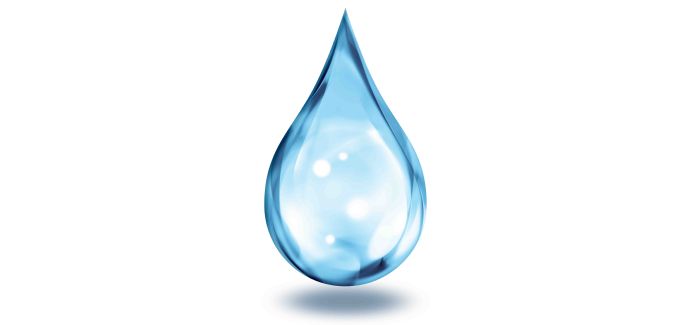 The water companies, Ofwat, the Environment Agency, the Drinking Water Inspectorate, Natural Resources Wales and the governments in England and Wales are working together to create the vision, which is due to be unveiled in the autumn.
The water sector has to confront some profound challenges such as climate change, population growth leading to increased demand, and greater customer expectations. On top of that, the sector has come under pressure over recent years to prove it is doing the right things for customers and the environment and acting in the right way to secure continued public trust.
To meet these long-term challenges and shape a positive future for customers, the sector wants to develop a clear, common vision that all parties in the industry will work to achieve.
Following discussion with customers and stakeholders, three common themes have emerged to form the basis of a draft joint vision.
The first is the importance of the sector delivering everyday excellence, the second is long-term stewardship of the environment, assets and relationships with customers, and the third is the importance for the sector to add value. That means value for money as well as adding value to communities and the environment.
The sector is publishing this draft vision to invite feedback from customers and a wide range of those interested in the water sector.
As well as exploring a draft joint vision for the sector, Ofwat has also published its own draft strategy to engage on how an ambitious new direction may be delivered.
Environment Minister Thérèse Coffey said: "It is crucial that the water sector works together to develop a collective vision and to set out the necessary priorities for a water industry that works for everyone.
"We want this shared vision to focus on delivering the best services and value for money for customers alongside protecting and enhancing the natural environment both now and in the long-term. I look forward to working closely with regulators to achieve this."
Ofwat chief executive Rachel Fletcher said: "The challenges the sector faces are profound. But if we work together and show real ambition, we can make a meaningful and lasting difference to customers, the environment and society and, in doing so, make our children's generation proud and become an industry others look to for inspiration. I'm looking forward to all parties joining forces so we can get cracking to agree and deliver a better future."
Water UK chief executive Michael Roberts said: "We all need to work together – companies, customers, regulators, policymakers and stakeholders – to deliver a flourishing future for water. Public policy needs to walk in step with public expectations, and industry needs to work in harmony with the environment and the communities they operate in.
"Leadership from water companies in representing the best in responsible business practice is essential, which is why we published our Public Interest Commitment recently, reinforcing our determination to put the public interest at the heart of everything we do. We look forward to making that commitment a reality, as an integral part of a new vision for the water sector."
Environment Agency chief executive Sir James Bevan said: "The water industry plays a vital role in providing clean and plentiful water for people and the environment. It also faces significant challenges from climate change and population growth which must be met while improving the environment for future generations. Together with government and other regulators, we will encourage water companies to be more bold and strategic to meet these challenges."
Drinking Water Inspectorate chief inspector Marcus Rink said: "Our drinking water quality is amongst the best in the world. The delivery of a balanced set of strategic objectives for both England and Wales must build on those areas which are already excellent, enhance those areas which require attention and deliver a visionary and deliverable plan to address future challenges. I look forward to shaping collective responsibility, defining the sector's social purpose and promoting the health and wellbeing of our communities."
Consumer Council for Water chief executive Tony Smith said: "There is no escaping the enormous challenges facing the water sector which we will only overcome if everyone is pulling in the same direction, towards a common vision.
"Many people don't feel they get a fair deal from their water company but the industry can begin to change this by building a stronger bond with their customers and striving for excellence in everything they do. Companies also need to show they can be trusted as stewards of our water resources for current and future generations. The sector cannot afford to fail consumers or the environment."