Water sector saves £1B a year on infrastructure expenditure
The government has delivered more than £3B annual cost savings on UK infrastructure expenditure since 2010 - equating to more than 15% across the board and in keeping with its original objectives.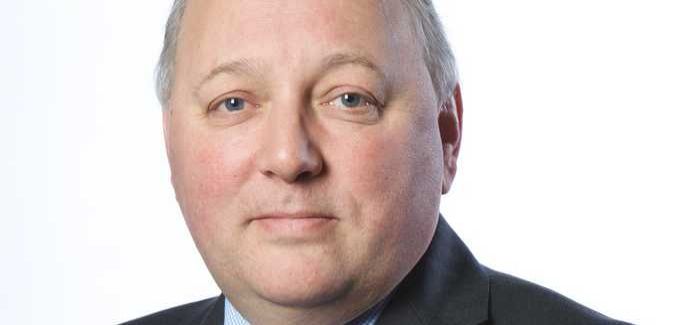 Nick Baveystock has welcomed the 'positive and open dialogue' between the government and industry
The Treasury, in a report, Infrastructure Cost Review: Measuring and Improving Delivery, identifies the water industry has achieved 12% annual savings, equivalent to £1B.
This third annual report of the Infrastructure Cost Review programme also shows 12% has been saved on flood defences, equivalent to £21M since 2010.
Water and flood defences have achieved savings by improving collaborative engagement with supply chains, better governance, grouping projects into programmes and using smarter procurement processes, according to the report.
The Environment Agency (EA) estimates that 25% of its efficiency savings have come from packaging of projects and procurement, 20% from streamlining project development and control of scope, with 55% from working with its supply chain to enable innovative value engineering.
The report notes that following publication of the Smoothing Investment Cycles in the Water Industry report, a key milestone was achieved last year when Ofwat gave water companies the chance to include
so-called "transition investment" in their business plans for the period from 2015 to 2020.
The water companies' business plans submitted in December last year identified transition investment of up to £440M.
The EA has stated a commitment to achieving cost reductions on flood defences of 5% by 2014/15
through implementing efficiencies by:
Better control of project scope to reduce the cost of changes
Increased standardisation of design, saving on design fees and reducing construction costs by reducing unnecessary redesign and the range of solutions implemented
Increased use of outcome-based specifications that encourage cost-saving innovation and remove unnecessary prescription
Packaging of projects to reduce supplier overheads, encourage co-location of project teams, facilitate standardisation and bulk purchasing of commodity services/materials
The Project Initiation Routemap Handbook has also been launched, providing a framework to help identify and address many common and recurring problems in infrastructure projects.
Lord Deighton, commercial secretary to the Treasury, said successive governments had failed to invest sufficiently in the UK's infrastructure.
"By dealing with our debts and having a long term vision as set out in the National Infrastructure Plan, we can deliver the world class infrastructure the UK needs to compete."
Nick Baveystock, director general of the Institution of Civil Engineers (ICE) said: "We welcome the positive and open dialogue between government and industry to improve the way we deliver infrastructure in the UK and ensure value for money for consumers.
"The cost savings identified since 2010 and the evidence of changing behaviours throughout the supply chain is very encouraging."
Baveystock said these behavioural changes and principles must now be shared and embedded right across the industry in order to fully realise the cost savings.