Water sector responds to EA's shocking river pollution figures
The water sector has responded to the environment minister's call for more to be done about pollution in England's rivers, after the Environment Agency published figures last week which suggested "every river in England is polluted".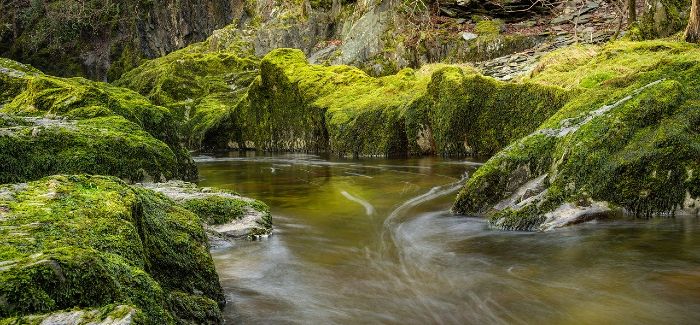 Responding to the revelation, a Water UK spokesperson insisted the water industry is "absolutely committed" to ensuring the natural environment is protected and enhanced. "We share the government's ambition to go further and faster to achieve that," they said.
"Substantial progress has already been made and our rivers and waterways are much healthier than they were in the early 1990s, when many were classed as 'biologically dead'. But we want to build on that and know there is much more still to do. 
"Collaboration is vital to achieving the results we all want to see, and water companies will continue to work closely with government, regulators and other industries, such as agriculture, to bring about real and lasting change."
A spokesperson from Anglian Water said that, over the next five years, the firm is investing £811m as part of its Water Industry Natural Environment Programme (WINEP), and that this includes work on protecting the environment and improving river water quality under the Water Framework Directive. "Ours is the largest plan of any water company, with double the number of commitments made and fulfilled in the previous five-year period," they added.
"As part of our recently published Green Recovery Plan, we're already in discussions with Defra regarding fast-tracking a further 241 schemes, to release £300m investment in nature in our region, including dozens of new treatment wetlands and innovative river restoration schemes, all designed to improve our rivers and natural environment without impacting customer bills.
"We support the call for further collective, multi sector action to address the many different factors that have an impact on the quality of our rivers and streams."
The data, released by the EA on Thursday last week, found that just 14% of English rivers are of good ecological standard.
Environment Agency chair Emma Howard Boyd pointed out that water quality has "plateaued since 2016". "There have been improvements over the last 25 years, for example wastewater treatment works put 60% less phosphate and 70% less ammonia into the water environment than they did in 1995, but the general upward trend has not continued," she said.
"The 25-Year Environment Plan aims for at least three quarters of our waters to be close to their natural state, but today just 14% of our rivers are. To get where we want to be everyone needs to improve how they use water now and that means water companies, farmers and the public."
Commenting on the figures, environment minister Rebecca Pow said: "We need to go further and faster on reducing the environmental impact from storm overflows and other sources of pollution including chemicals and agriculture.
"More needs to be done urgently, and I met with water companies earlier this month to set out the high expectations this government has for our water environment, including in particular chalk streams.
"These results show we have a long way to go, with a new way of testing for chemicals more accurately reflecting what is in our water environment. While it is not comfortable reading, this will allow us to plan more effectively to tackle the scourge of pollution.
"We are absolutely committed to achieving the water quality ambitions in our 25-Year Environment Plan to improve at least three quarters of our waters to be as close to their natural state as soon as possible."