Water sector needs to 'hit refresh', Ofwat Chairman warns
Ofwat Chairman Jonson Cox has warned that he does not believe the sector "has gone far enough" in addressing customer concerns at a time when negative publicity is challenging the industry.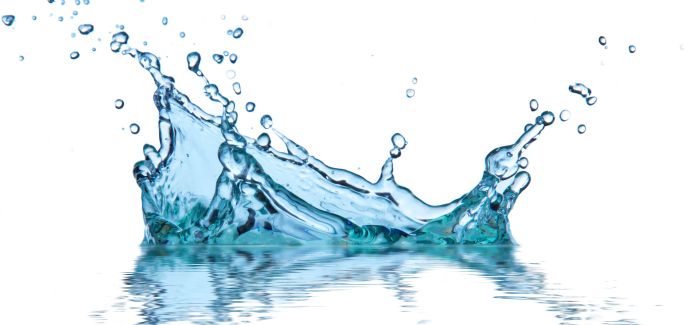 The privatised water industry in England is facing heavy pressure to justify itself, with the Labour Party having made clear its hopes to renationalise a sector that it says has paid out £13BN to shareholders since 2010.
Speaking at the Water UK City Conference 2018 on March 1, Cox said the industry should view the current scrutiny it faces as an opportunity for renewal, calling on the sector to "hit refresh and offer a renewed commitment to customers".
Ofwat's recent Service Delivery Report was largely positive but demanded further improvement, and Cox told the conference: "Now is not the time to sit still and look back at all that's been achieved.
"I don't think the sector has gone far enough. A renewed effort is needed."
Environment Secretary Michael Gove wrote to Cox earlier this year to express concern over "excessive profits" and "financial structures based in tax havens" while indicating that the Government is prepared to boost Ofwat's power to take action if required.
Cox told the conference: "What must customers feel about the headlines we've all read recently? They read of high dividends, high debt, complex holding company structures and off-shore companies."
He said customers do not "have the sense that their water company is on their side but rather that it is more interested in boosting financial returns".
He further warned that "damage to the reputation of the sector is caused by companies who have what the public see as inappropriately aggressive financial structures for a public service utility." Responsibility for fixing this must sit, Cox said, "squarely with the relevant companies".
He urged water company investors and executives to be "right on the front foot trying to contribute urgently and positively to Ofwat's programme" but said there is nothing in this for a responsible long-term investor to fear.
Water UK Chief Executive Michael Roberts, meanwhile, told the conference that he was confident companies "fully understand their clear responsibility to act in the public interest".
Roberts, whose trade body represents all of the major water and wastewater companies in the UK, played down the notion that public opinion is turning strongly against the water sector.
"We know that they trust us, because more than eight out of 10 of them say so in our private polling," he said. "We should not lose sight of that as we address some of the issues that critics have raised. The industry is working for water, and that works for our customers.
"The positive sentiment picked up in our polling is reflected in the tens of thousands of conversations which companies are having directly with their customers. These are signs that the fundamentals of our sector are strong."
However, Roberts stressed that the sector cannot afford to be complacent, saying: "Operating in the public interest means operating to the highest standards and constantly aspiring to do better in the face of legitimate challenge. 'Doing nothing' is not a viable option.
"Thankfully, I do not believe that 'doing nothing' accurately captures the current mood of water companies. In fact, companies are already working with others to reinforce how we operate in the public interest, through our actions and words."
Roberts also addressed Gove's letter to Cox, highlighting the fact that several water companies have already pledged to take action.
"Companies and investors need Government and regulator to be clear in their assessment of the problems," he said. "Importantly, where solutions are seen as necessary, they should not undermine the predictability which has been a successful feature of the regulatory regime in England and Wales.
"But the sector itself also needs to be on the front foot, and I think there are reasonable grounds for optimism on that.
"Take the totemic issue of Cayman Islands offshore financial arrangements, legitimately set up in the past to raise funds, but not used to secure a tax advantage. All the relevant companies, supported by Water UK, are looking at their arrangements, and three of them – Yorkshire Water, Thames Water and Anglian Water – have publicly pledged to remove them from their structures as soon as they can.
"On leverage, not all companies are highly geared – but a number of those which are have started to change that, and Yorkshire Water for one has said it is going further with an aim to reduce gearing to 70% by 2020.
"As for securitisation, a good starting point might be to consider Moody's recent view that securitisation can support financial resilience – or indeed Ofwat's own previous statement that 'customers of securitised companies do not pay more than conventionally financed companies'."
He said he believed there is an "important job to be done ... to explain fairly and more clearly the approaches adopted by water companies".
"Setting those facts in full context will be especially important – in the case of dividends, for example, by looking at them over a period of time and how they relate to relevant issues such as customers' bills, company performance and levels of investment," he said.