Water sector must prove its legitimacy, warns Ofwat boss
The current scrutiny surrounding the legitimacy of the water sector should serve as a "wake-up call to even the hardest of hearing", according to Cathryn Ross, chief executive of Ofwat.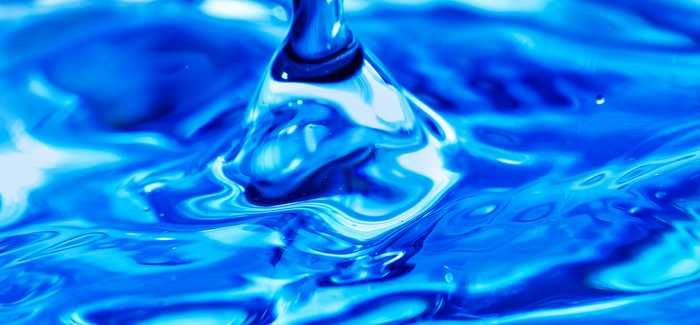 Speaking at Moody's third UK Water Sector Conference in London today (17 October), Ross said: "It feels now as if we're in the middle of a conversation not so much about the current role of the sector in how it could or should deliver more for customers, but about the very legitimacy of it."
Referring to the Labour's Party's policy to nationalise the industry and Jeremy Corbyn having singled out water companies, Ross stressed the challenge facing the sector should not be misread as a party political one as it is "more fundamental than that".
She said some people will be questioning why this debate is happening now but argued the "fundamental question about the legitimacy of the water sector model, was a question asked right back at the time of privatisation [that] didn't just disappear".
"We need to ask ourselves both why it's being asked again but specifically right now and what it means.
"After all, if you look at what the sector has achieved for customers and society since privatisation there is a genuinely good story to tell," she said.
Ross explained the sector's legitimacy has not been called into question "because of what customers are getting" but rather "how they are getting it".
"More than £140 billion of investment has gone into the sector since privatisation and yes bills have risen to accommodate this, but costs haven't spiralled out of control as they have in some other sectors and our efficiency challenge has kept costs in check and bills a third lower than they otherwise would have been," she said.
She also highlighted that on average customers pay less than a penny per litre of water delivered and wastewater taken away and while they accept costs are associated with that process they think about water differently compared to "consumer goods, energy or banking" and view it as a "human right and something more akin to healthcare and education."
Ross said the debate about the legitimacy of the sector "goes back to the essence of how the public feels about these vital public services being provided by private companies, companies with shareholders, shareholders who expect to make returns."
She added: "A thing that is being picked up in the debate is the feeling that these companies are not being run in the interests of the people who depend on their services. There is a view the public interest is necessarily in conflict with the interests of shareholders whose interests win out.
"Now, I don't think that there is such a necessary conflict but I've no doubt that if we are successfully going to meet the objectives and challenges being posed to the sector we need to be able to demonstrate that it is being run in the public interest."
She explained part of the answer is economic regulation and said Ofwat is "an important part of that system through which privatised companies deliver in the public good".
But she acknowledged the regulator has set too high a Wacc in previous years.
"As the regulator we can and should ensure that companies and shareholders make money by doing stuff that benefits the customers by aligning their interests.
"Over the past few years we have consciously taken steps to improve this alignment and there is no doubt for example with the benefit of hindsight that it has been too easy for companies and their shareholders to make money by gearing up and outperforming the WACC rather than by improving operating efficiency, innovating and delivering for customers."
She said PR14 stared to address it and PR19 will go further.
"We have proposed to change our approach to Wacc for the next review – we have said we expect to place less weight on history, which we have finally learned is not the best predictor of the future and more weight on market observation and future expectations," she said.
Ross added: "We have already said the weighted average cost of capital in PR19 will likely begin with a two."
However, she said the "sector can't expect the regulator to meet its legitimacy challenge for it".
"There is a view that boards are stuffed with investors who are making calls in their interests rather than in the interests of customers. There is suspicion investors are lining their own pockets and a concern about lack of transparency," she said.
Ross said companies need to do more to improve the quality and transparency of reporting on how they deliver for customers and society, as well as investors.
"The sector has a good story to tell but this is no ground for complacency. The sector has the best opportunity in decades to address its critics," she added.
-This article first appeared on Utility Week.