Water sector measures highlighted in Environment Bill
The government has unveiled a raft of new policies in its Environment Bill, with Ofwat and the Environment Agency set to be granted greater regulatory powers over water companies.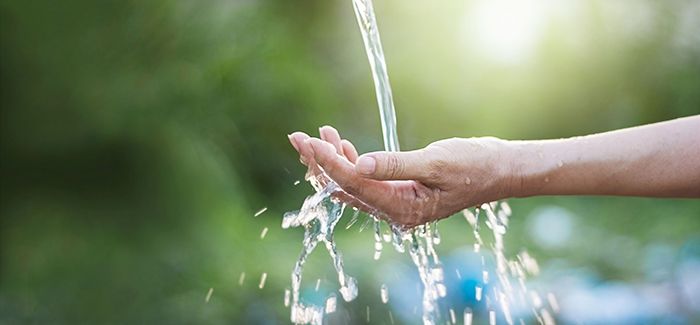 The Bill makes reference to powers to direct water companies to work together to meet current and future demand for water.
There will be an extension of regulators' controls to alter water companies' licences as well as abstraction licences.
The policy statement set out that Ofwat would be able to modify the conditions of water companies' licences. It said: "In a changing climate, these measures will ensure the water regulator has the powers it needs to respond to changing priorities."
According to the government, the Bill will help the UK ensure that it maintains and improves environmental protections when leaving the EU.
Environmental principles will be enshrined in law and measures will be introduced to improve air and water quality, tackle plastic pollution and restore habitats so plants and wildlife can thrive.
Legislation will also create, legally-binding environmental improvement targets. A new independent Office for Environmental Protection will be established to scrutinise environmental policy and law, investigate complaints and take enforcement action against public authorities, if necessary, to uphold environmental standards. The office's powers will cover all climate change legislation and hold the government to account on its commitment to reach net-zero emissions by 2050.
The Bill also places the government's ambition of its flagship 25 Year Environment Plan on a statutory footing and goes beyond the key government commitments outlined earlier this year by confirming powers to enhance nature and habitats and combat the effects of plastics on the natural environment.
The Bill, announced in the Queen's Speech and introduced today, will:
Ensure the environment is at the heart of all government policy making and that this government – and future governments – are held to account if they fail to uphold their environmental duties, including meeting net-zero by 2050, and wider long-term legally binding targets on biodiversity, air quality, water, and resource and waste efficiency established under the Bill;
Improve air quality - by fighting pollution so children and young people can live longer healthier lives. We will do this by setting an ambitious, legally-binding target to reduce fine particulate matter, PM2.5, and by increasing local powers to address sources of air pollution, enabling local authorities to work with families to cut harmful pollution from domestic burning by using cleaner fuels. The government will also be empowered to mandate manufacturers to recall vehicles when they do not meet the relevant environmental standards;
Restore and enhance nature - through 'biodiversity net gain' ensure that the new houses we build are delivered in a way which protects and enhances nature, helping to deliver thriving natural spaces for local communities. We will improve protection for our natural habitats in supporting a Nature Recovery Network by establishing Local Nature Recovery Strategies and giving communities a greater say in the protection of local trees;
Transform the way we manage our waste - through powers to ensure that producers take responsibility for the waste they create, introducing a consistent approach to recycling, tackling waste crime, introducing bottle deposit return schemes and more effective litter enforcement. Powers to introduce new charges will minimise the use and impacts of single use plastics;
Protect precious water resources – by increasing sustainable water management through securing long-term, resilient water and wastewater services in the face of a changing climate. Powers to direct water companies to work together to meet current and future demand for water will make planning more robust.
While the Bill applies only to England, more than half of its measures - such as those designed to drive up recycling rates - are designed to apply across the UK, with the consent of devolved administrations, helping the nation deal with the major environmental challenges we face together.
Environment Secretary Theresa Villiers said: "Our natural environment is a vital shared resource and the need to act to secure it for generations to come is clear.
"That's why our landmark Environment Bill leads a green transformation that will help our country to thrive. It positions the UK as a world leader on improving air quality, environmental biodiversity, a more circular economy, and managing our precious water resources in a changing climate.
"Crucially, it also ensures that after Brexit, environmental ambition and accountability are placed more clearly than ever before at the heart of government, both now and in the future."
Within the Bill other announcements included:
The Bill will deliver on the government's pledge in its 25 Year Environment Plan to ensure everyone has access to a clean and plentiful water supply
An improvement to the long-term management of water, including providing for cooperation across water company boundaries
Measures to prevent environmentally damaging removal of water from the environment.
The full Bill can be viewed here. 
Industry reaction:
A Water UK spokesperson said: "It's good to see that the Environment Bill focuses on many issues the water industry has been calling for action on, like a commitment to clear, long-term targets and the need to have resilient water supplies and drainage.
"Water companies are passionate about playing a positive role in protecting our natural world, as shown in the industry's Public Interest Commitment which by 2030 will prevent the equivalent of four billion plastic bottles ending up as waste, and see the industry have net-zero carbon emissions.
"In the face of climate change and population growth, business as usual is not an option. We all need to take action to protect the nation's water supplies, ensuring the best possible service for customers while protecting our environment. We look forward to working with the government to achieve this."