Water retailers criticised for customer complaint numbers
Water retailers must address the reasons for the high numbers of business customer complaints received in the first year of the competitive market, the Consumer Council for Water (CCWater) has warned.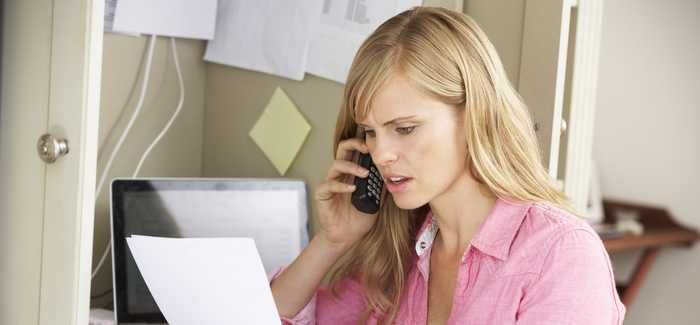 The water industry watchdog has revealed some of the best and worst performing water retailers for customer complaints since businesses in England were permitted to switch their supplier in April 2017.
The CCWater report shows non-household customers made 14,885 written complaints to their supplier in 2017/18, a 26 per cent increase on the previous year. Customer complaints made to CCWater about retailers saw an increase of more than 230 per cent.
Almost two-thirds of complaints made to CCWater related to bills, with many of these business customers disputing the amount of water they had been charged for using.
CCWater chief executive, Tony Smith, said: "We had expected complaints to rise as the market finds its feet but it's now time for poorer performing retailers – including Castle Water, Wave and Water Plus – to get their act together.
"Retailers who routinely deliver a poor service could start to see a backlash from businesses as their awareness of the market and right to shop around for a more reliable supplier continues to rise."
CCWater's report focuses on written complaints and complaints received directly by the watchdog. However, non-household customers also made more than 46,500 telephone calls to resolve an issue with their supplier between January and March 2018.
Among the larger retailers, Castle Water received the most written complaints from customers based on the total number of supply points and was also the worst performer for complaints made to CCWater.
Responding to the report, Castle Water chief executive John Reynolds, said: "Castle Water has seen a significant reduction in complaints since September 2017, when customers affected by data inconsistencies in CMOS were first invoiced.
"Castle Water has resolved these issues, and thousands of others – resolving 10 times as many errors in CMOS data as complaints received, giving substantial savings in water charges to customers. Castle Water's continuing investment in customer service can be seen in the increasing proportion of five star reviews on Trustpilot – these are now 50 per cent of all reviews."
Alongside Castle Water, Anglian Water Business – now part of Wave – and Water Plus came under increasing pressure from the watchdog during the year to address the root causes of complaints.
Water Plus chief executive, Andy Hughes, said: "The level of complaints is higher than we want and, in response to the challenges and changes in the new market in England, we have increased investment in our systems, processes and people, significantly increasing the number of people in our call centre, to reduce any delays for customers and enhance the services for our new and existing customers.
"There is still a lot of work to do for all participants to make the market more effective for customers but we continue our efforts to improve processes that impact our customers. Customers should start seeing the benefits of our investment in the next few months."
Lissa Balmer, director of customer experience at Wave, added: "Following the opening of the non-household retail market in April last year and the subsequent creation of Wave – a new joint venture between Anglian Water Business National and NWG Business – we recognised that there were some challenges as customers migrated to their retailer and as new billing systems were embedded.
"We responded swiftly to these challenges and made a firm commitment to deliver an excellent service experience for our customers.
"We are now 10 months into the joint venture as Wave and our team is focused on resolving queries quickly and effectively. We regularly measure customer satisfaction and invite feedback from our customers to find ways to improve their experience with us."
While Wave's performance has now improved, Castle Water and Water Plus still need to make further improvements, according to the report.
Despite some concerning figures, the report shows most of the market's retailers appear to have adapted well to competition and avoided many of the service problems encountered by the poorer performers.
Among the best performers were SES Business, Water2business, Affinity for Business and Dee Valley Water, which is based in Wales where there is currently a limited competitive market.
Charley Maher, managing director of water2business, commented: "Ensuring customers receive high levels of customer service was top priority for us when the market opened a year ago, and remains a core part of our strategy today.
"When our customers get in touch, they speak to someone straight away and we aim to resolve any issues quickly. Key to our success are our employees who are passionate about what they do and are on hand to provide expert advice.
"Of course we are human and don't always get things right, but what's important is learning from this to ensure it doesn't happen again.

"While we'd like to reduce complaints further, we're delighted with our industry-leading performance which I am sure will be important when it comes to customers switching their water retailer."