Water Innovation Strategy will drive change in the sector
The UK's first draft Water Innovation Strategy has been launched setting out a vision to create open collaboration opportunities across the water sector to drive transformational change through innovation that delivers greater value for customers and the environment.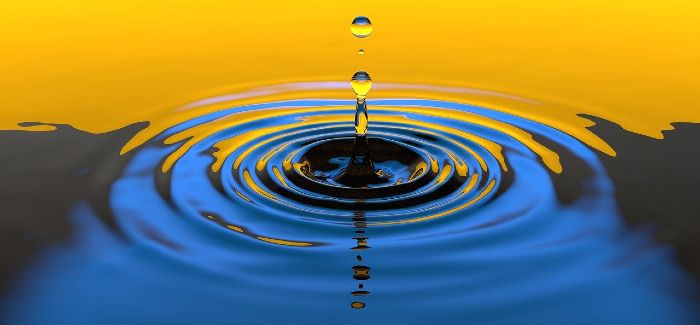 An alliance of 19 water companies have developed the draft Water Innovation Strategy for the sector, working together to drive change and achieve environmental, social and economic ambitions in the short, medium and long term.
The draft strategy includes themes which will guide innovation investment across the water sector and provide insight for Ofwat in rolling out its £200m innovation fund. It also signals new opportunities for partners and suppliers of all sizes to innovate and collaborate more easily and efficiently across the whole sector.
The publication of the draft strategy was marked with a launch webinar that set the vision for the strategy and its main themes that was attended by 290 people. It kicks off a period of engagement within and beyond the sector to help shape the strategy. The water companies see themselves as the enablers and facilitators of the strategy, but it is owned by all of us. The final strategy aims to be launched in September 2020.
During August there are a number of opportunities for stakeholders to participate in its development:
Themes Workshop #1 – 3rd August 14:00-15:30 – register now via Eventbrite
Enabling Innovation Workshop #1 - 12th August 10:00-11:30 – not yet open for registration
Themes Workshop #2 – 18th August 13:30-15:00 – register now via Eventbrite
Enabling Innovation Workshop #2 – 27th August 11:00-12:30 – not yet open for registration.
UK Water Industry Research (UKWIR) has facilitated the development of the draft Water Innovation Strategy alongside ARUP. It has the strong support of the CEO's of all the water companies in the UK.
UKWIR's chief executive, Steve Kaye, said; "The strategy can help access funding such as the UK Research and Innovation Hub, including the research councils and Innovate UK, as well as being well aligned with Ofwat's £200m Innovation Fund."
He added: "Key stakeholders now have the opportunity to collaborate at a national level with a clear point of access, all resulting in more pace and reduced duplication. There is also the opportunity to connect test facilities across the water sector and build on external partnerships. Overall, the new strategy will drive a culture of innovation and collaboration."
The strategy sets out four principles essential for innovation:
opening access to collaboration
leveraging data and new ways of working
making space for innovation
being led by environmental, social and economic purpose.
It is organised into seven key themes which align with the UN's 17 sustainable development goals and have been based on UKWIR's Big Questions that frame the current research agenda for the UK. They include: 
Providing the services our customers and society expect and value
Providing clean water for all
Protecting and enhancing natural systems
Delivering resilient infrastructure systems
Achieving carbon neutrality
Taking a whole life approach to responsible consumption and production
Enabling diverse future-ready people and partnership working.
Central to enabling the strategy is a proposal for a Centre of Excellence – this is proposed as a virtual hub that will bring together the people, skills, testing facilities and data needed to make the UK a world leader in water innovation and provide a single gateway for partners interested in working with the sector. The centre should have:
access to skills and capability
collaboration and knowledge sharing
open and shared data
people and culture.
To find out more about the strategy and to watch the launch webinar visit https://waterinnovation2050.org.uk/