Water industry urged to 'move faster' on AD
Significant opportunities for water companies to develop their non-regulated business in the area of food waste and anaerobic digestion (AD) exist and they could move faster, according to Charlotte Morton, chief executive of the Anaerobic Digestion & Biogas Association (ADBA).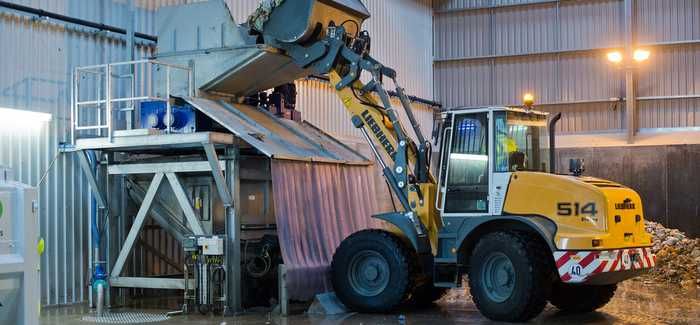 Processing begins for food waste at Wessex Water's AD facility at Avonmouth sewage works
Speaking exclusively to WWTonline at the trade body's national conference on December 3, Morton said: "There are plenty of opportunities for the water industry. They are energy-hungry businesses that can potentially reduce their energy use and carbon footprint.
"They have great sites for AD and other renewables, I'm surprised they're not moving faster," she added. "The opportunities are there, the incentives are there."
Morton praised Wessex Water's GENeco business, that has co-located AD for food waste at Avonmouth sewage works, and Severn Trent's gas-to-grid project.
"Water companies have been doing AD for years," she said. "They have a lot of expertise, experience and skills."