Water industry urged to 'keep up momentum' on water resource planning
The National Infrastructure Commission has urged the water sector and the government to "keep up the momentum" with regard to water resource planning.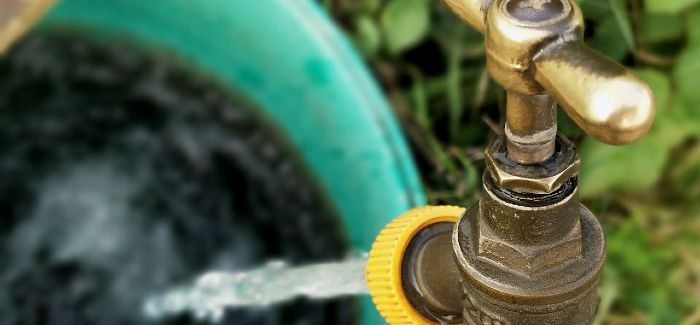 In its Annual Monitoring Report for 2021, the Commission said it hopes to see "real progress" on measures to reduce water consumption, starting with the publication of the government's next steps on water efficiency to support a reduction in per capita water demand.
The wide-ranging document, which looked at progress on all aspects of the UK's infrastructure policy and planning, has proposed a ten-point plan for accelerating action to turn government's ambitions into reality, including launching the new Infrastructure Bank as soon as possible and giving greater long-term funding and control to large cities outside London for public transport upgrades.
The document also insisted government must make "significant progress" on developing its suite of national indicators to measure progress on increasing flood resilience.
The Commission had previously recommended that water companies and local authorities should work together to publish joint plans to manage surface water flood risk by 2022, and welcomed the government's endorsement of this proposal.
It also underlined the importance of progress towards drought resilience, as climate change and population growth put increasing pressure on England's water. "There is a one in four chance of a serious drought before 2050. Boosting drought resilience costs half the alternative of relying on emergency measures (saving up to £20 billion over the next 30 years)," the document stated.
To avoid the risk of severe drought, the Commission's analysis suggested that additional water supply and demand reduction totalling 4,000 million litres per day should be delivered by 2050. This would avoid the risk of water shortages and ensure that the public water supply can withstand an extreme drought – i.e. a drought with 0.2% annual probability.
The Commission recommended a twin-track approach of managing demand and enhancing supply to reduce the risk of drought. "This can be achieved by the government, regulators and water companies working together to deliver a national water transfer network and additional supply by the 2030s, halving leakage by 2050 and better managing demand," the report said.
Sir John Armitt, chair of the National Infrastructure Commission, wrote in his foreword: "We anticipate that publication of the National Infrastructure Strategy will catalyse decision making and investment across all sectors, helping to address the challenges of levelling up the UK's economic geography and achieving net zero. Infrastructure can also help create the conditions for a market led recovery from the major economic impacts of the Covid-19 pandemic.
"But achieving this will require detailed planning, and delivery roadmaps backed up by stable funding plans and, where relevant, clarity of regulatory oversight. These are critical factors for the successful delivery of the policy aspirations and targets government has now provided."