Water industry 'Oscars' now open for entries
The Water Industry Achievement Awards are back, which means it is time to get those entries in - the closing date is December 16, 2013.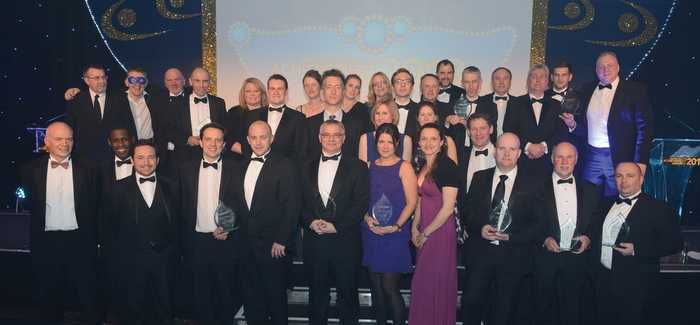 Winners at this year's awards
Organised by WET News and Water & Wastewater Treatment, the awards celebrate and reward innovative thinking and best practice in the water industry.
This year there are three new categories among the 13 you can choose to enter. These are Engineer of the Year; Water Resource Management Initiative of the Year; and Data Project of the Year.
From partnerships, training and customer service to product innovation and carbon reduction, there are awards for all businesses regardless of their size or focus. A full list of categories is available here.
The winners will be announced at a glittering extravaganza at the Hilton Birmingham Metropole on April 1, 2014!
Eight companies have already signed up and are sponsoring categories. Doosan is making its debut as WIAA sponsor, sponsoring the Outstanding Individual Contribution to the Water Industry. Also, Saint-Gobain is making a welcome return as a sponsor, co-sponsoring the People Initiative of the Year category with TES.
Imtech, Asset International, NMCNomenca, CPSA continue their support by sponsoring Partnership Initiative of the year, Carbon Reduction Initiative of the Year, Most Innovative New Technology of the Year, and Most Innovative Use of an Existing Technology respectively.