Water industry launches world's first sector-wide plan to deliver net-zero CO2 emissions by 2030
Water companies will today (12 November) unveil a ground-breaking plan to deliver a net zero water supply for customers by 2030 in the world's first sector-wide commitment of its kind.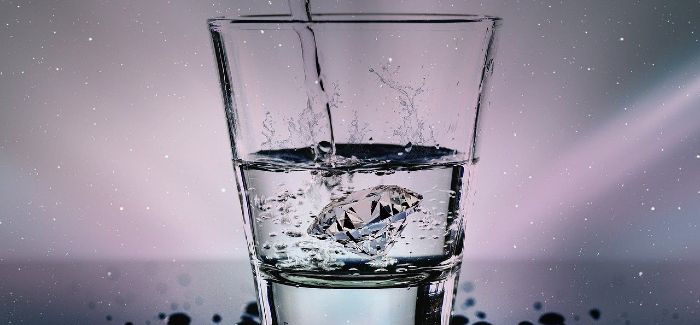 The Net Zero 2030 Routemap sets out the industry's vision for how water companies, which together produce almost a third of UK industrial and waste process emissions, will play their part in tackling climate change by reaching net zero two decades ahead of the UK government's legally binding target of 2050. 
By joining forces in this way, the sector expects to reduce its greenhouse gas emissions by 10 million tonnes between now and 2030.
The Routemap offers a 10-point plan for decarbonisation including recommendations for government and regulators that will help protect customer bills and keep investment costs down while supporting the development of green skills and nature-based solutions as part of the economic recovery.
Water UK chief executive Christine McGourty said: "This Routemap is a crucial step forward in setting out the industry's vision for tackling climate change as we work towards a green and resilient recovery for society, the economy and the environment.
"We don't have all the answers, and we can't do it alone. But with the support of government, regulators and the supply chain, we believe we can deliver a net zero water supply for customers that also helps build the green skills and solutions needed to protect the environment for generations to come."
The industry's plan is being launched today at a high-profile virtual event that will bring together speakers from the water industry alongside a variety of senior decision-makers and environmental experts. 
Tony Juniper, chair of Natural England, said: "The ambitious plans set out by water companies are in the vanguard of climate action. The pursuit of low carbon outcomes, combined with the recovery of the natural environment, set a powerful example of the kind of integrated solutions we need to adopt in rising to the twin challenges of global heating and Nature decline". 
The Net Zero 2030 Routemap identifies a variety of technologies and initiatives that will be needed including:  
The production of biomethane from sewage waste, allowing green gas to be injected into the grid to heat up to 150,000 homes and/or for use as an alternative fuel for transport
The development of up to 3GW of new solar and wind generation capacity – enough power to meet 80% of the sector's electricity demands
The restoration of 20,000 hectares of owned peatland and grassland, and planting of 11 million trees
The electrification of 100% of passenger vehicles and transition of 80% of commercial vehicles (LGVs and HGVs) to alternative fuels.
The development of the Routemap builds on the significant progress made by the sector in recent years, having almost halved operational emissions since 2011 through a combination of energy efficiency measures, renewable energy generation, and the production of biomethane from sewage treatment processes.  
But as an industry that provides one of the most vital natural resources to over 26 million households and businesses every day, water companies know there is more to do. The new Routemap underlines the sector's long-standing commitment to society and the environment through the use of renewable energy, sustainable management of our land, and dedicated programmes to support vulnerable people and local groups. 
An Ofwat spokesperson said: "We are delighted to see the industry taking proactive steps to significantly reduce its carbon footprint. We welcome the 2030 Routemap as a step towards the ultimate goal of embedded and operational net zero by 2050. We look forward to working with the industry towards this goal while challenging them to ensure net zero is achieved efficiently, keeping water affordable to all customers.
"We are pleased to see the emphasis the industry is placing on the need for innovation and cross sector collaboration in reaching net zero, and the strong focus on nature based solutions in their Routemap. Such approaches deliver multiple benefits we all want to see – from lower emissions to improved river quality and biodiversity.
"Today marks an important point in the net zero journey. We will look at the detail of the Routemap, and will play our part in enabling the industry to make the strongest possible contribution to the country's net zero aims."