Water Industry Awards 2021 open for entries
Entries are now open for the Water Industry Awards 2021 - a unique chance to share and be recognised for outstanding innovation and achievement in the water sector.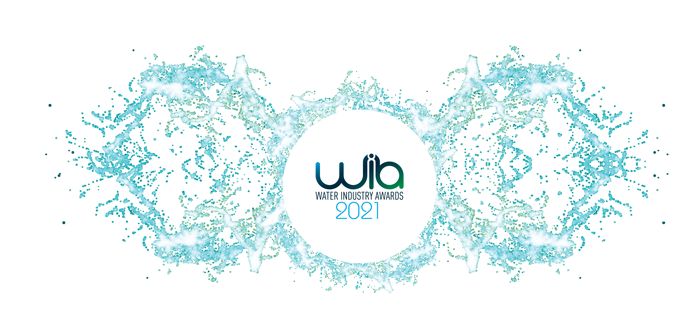 2021 will mark the 15th year of the Water Industry Awards, organised by leading business media brand Water & Wastewater Treatment (WWT), and, in May, the whole industry will meet to celebrate the excellent work of UK water companies and their supply chains.
This year, four exciting new categories have been introduced:
Woman of the Year
Water Retailer
Outstanding Contribution to Environment
Water Efficiency
Additionally, the name 'Data Project of the Year' has changed to 'Data Analytics, Cloud and AI project of the Year', to reflect the huge effect digitalisation is having on the sector.
Why enter?
"Winning a Water Industry Award is the ultimate accolade," said Angela Himus, WWT publisher "As the only awards event dedicated to the water sector, a Water Industry Award gives you longstanding recognition of your high standards and focus on improvement.
"Winning an Award is a great way to tell your story, celebrate your team's creativity and hard work and shine a light on the great contribution your company and people are making to the sector."
British Water chief executive Lila Thompson said: "British Water is honoured to sponsor the new category of Woman of the Year. Shining a light on the extraordinary achievements of women in water is hugely important to us, particularly as we are in a sector with a weighty gender imbalance. Highlighting outstanding contributions of women will not only give those individuals the recognition they deserve, it will also send a message to others that the water sector is a place where everyone is valued, and careers can thrive."
Waterwise managing director Nicci Russell said: "Having been a judge for the Water Industry Awards for the last three years, I'm absolutely thrilled that there is now a dedicated award category for 'Water Efficiency Initiative of the Year'.
"We are at serious risk of running out of water in the short-term if we don't take action now - this is a challenge right here, right now, and right across the UK," she added. "I hope this award will highlight some of the fantastic work which is going on to support customers to use water wisely. I really look forward to seeing the entries."
All entries will be judged by an independent panel of industry experts and the deadline is 11 December 2020.
---
Water Industry Awards categories 2021
Alliancing and Partnership Initiative of the Year
Asset Optimisation Initiative of the Year
Customer Initiative of the Year  
Data Analytics, Cloud and AI Project of the Year
Sustainable Urban Drainage & Flood Management Initiative of the Year  
Drinking Water Initiative of the Year
Health & Safety Initiative of the Year      
Most Innovative New Technology of the Year     
Most Innovative Use of an Existing Technology  
Net Zero Carbon Initiative of the Year
Outstanding Contribution to Environmental Improvement – NEW for 2021
Rising Star of the Year
Skills and Workforce Initiative of the Year
Wastewater Innovation Project of the Year          
Water Company of the Year
Consultancy of the Year
Contractor of the Year  
Water Efficiency Project of the Year – NEW for 2021
Women in Water Initiative of the Year
Woman of the Year – NEW for 2021
Water Retailer of the Year – NEW for 2021
---
For further information and to enter visit www.waterindustryawards.co.uk