Water Industry Awards 2021 finalists revealed
Today (10 March) WWT has announced the eagerly awaited shortlist for the prestigious 2021 Water Industry Awards.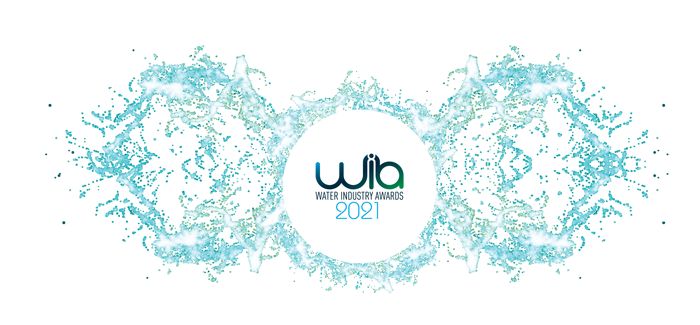 Now in their 15th year the Water Industry Awards represent a unique opportunity for the water sector to share its outstanding innovations and get the recognition it deserves for its achievements.
"We've had a record-breaking number of entries to this year's awards, which given the personal and professional challenges posed by the pandemic, is a real testament to the sector's passion for and dedication to its work," said Angela Himus, WWT publisher.
This year, four exciting new categories were introduced (below) by the WWT team to reflect the changing priorities in the sector and in society at large.  In addition, to capture the huge effect digitalisation is having on the sector, WWT changed the 'Data Project of the Year' category to 'Data Analytics, Cloud and AI project of the Year'.
The new categories are:
Woman of the Year
Water Retailer
Outstanding Contribution to Environment
Water Efficiency
While government restrictions apply and face-to-face contact remains limited, the organiser has confirmed that the awards ceremony will again be held online, Thursday 27 May 2021. 
WWT's first show-stopping virtual awards ceremony in July 2020 was enjoyed by over 500 attendees.  To join this year's celebrations, register your free place by clicking here.
"Thanks to everyone who entered this year's awards," said Himus.  "Our fantastic judges had their work cut out for them, as usual, and we are delighted to announce the finalists."
The full shortlist is below.
---
Alliancing and Partnership Initiative of the Year
Advance-plus, C2V+, Huber & United Utilities - Delivering efficiencies through productising complex products
Anglian Water's AMP6 Alliance Framework
Anglian Water IMDS Alliance: Anglian Water, Kier and Clancy - F1 Process for Smart Meter Installation
Anglian Water and Ovarro develop a revolutionary remote leak detection device
ESD (Efficient Service Delivery), an alliancing partnership between Scottish Water, MWH Treatment, Black & Veatch, and Galliford Try - Invercannie Water Treatment Works, Banchory, Aberdeenshire
Scottish Water - and Our Shared Productivity Journey Continues...
SES Water's intelligent network in partnership with Vodafone, Technolog and Royal HaskoningDHV
South East Water and AQT Global - Securing success through partnership working
Southern Water in partnership with CMDP - East Nitrate Tranche
United Utilities, C2V+ and Advance-plus - United Utilities AMP7 Standard Template Designs Programme
Asset Optimisation Initiative of the Year
Arup as part of the Welsh Water Capital Delivery Alliance - Asset Virtual Tours
Celtic Anglian Water (CAW) - Lean/Six Sigma Principles
Irish Water - Complete Plant Optimisation at Ennis North Wastewater Treatment Plant
Northumbrian Water Group - Site Wastewater Analysis Trailers (SWAT)
OxyMem - Process Intensification with OxyMem MABR on Severn Trent Works
Severn Trent - Large Diameter Main Asset Health Triage process
VEGA Controls - Radar reliability delivers cost savings in pumping stations
Consultancy of the Year             
Air Technology
APEM
Arup
Buro Happold
Decision Lab
Isle Utilities
Stantec
Wood
Contractor of the Year  
Ebsford Environmental
Lanes Utilities
Morrison Utility Services
MWH Treatment
Thames Water, Morrison Utility Services and Hydraulic Analysis – IWJS
Network Plus
Customer Initiative of the Year 
Anglian Water & Aiimi - Check, Report, Book
Irish Water - Irish Water Certified Water Stewardship Programme
Northumbrian Water Group and KPMG - Customer Experience Transformation
United Utilities - Non-Household Vacancy Incentive Scheme
United Utilities - Multicultural awareness for customer facing roles
Data Analytics, Cloud and AI Project of the Year
Intellitect Water and Southern Water - Real-time Intelligent Water Network Monitoring
Thames Water, Morrison Utility Services and Hydraulic Analysis - Digital Twin Modelling - Artificial Intelligence to Tackle Leakage
Thames Water, Morrison Utility Services and Eurovia - Augmented Visualisation of Underground Services - X-Ray Utility Works to Make the Invisible Visible
Thames Water - WHERE mobile application
UnifAI Technology - AI for Enhanced Water Quality Monitoring - Poole Harbour
Yorkshire Water Services, Xylem and Stantec - Hadfield Smart Water Network
Yorkshire Water and Siemens - Blockage prediction using AI to improve Yorkshire's Rivers
Yorkshire Water and Stantec - Digital Transformation for Flood Prevention in Homes
Yorkshire Water, Morrison Utility Services & Korec Group - A Geo-Spatial Approach to Real-Time Field Data
Drinking Water Initiative of the Year
Coffey Construction - Lough Talt, Co. Sligo, Water Treatment Plant Upgrade
Irish Water - Drought Response 2020: Low cost resilient solutions delivered in short time frame to secure water supply
Southern Water - Site Operating Manuals
Typhon Treatment Systems and United Utilities - The World's First Municipal UVLED Disinfection System Installation
VEGA Controls - Unique Borehole Level Measuring System with Bluetooth Communication and Full WRAS Certification
Health & Safety Initiative of the Year    
Agility Alliance (Morrison Utility Services and J. Murphy & Sons) - Contact Health & Monitor Initiative
Amey and Oxford Plastics - The 2020 Challenge: Leave no streetworks excavations uncovered overnight
Celtic Anglian Water - CAW Life programme - A holistic approach to employee wellbeing, physical and mental health
Irish Water - Safety Leadership Conversations (SLC) Program
nmcn Providence App and Wellbeing Check
Northumbrian Water Group - Covid 60 Second Check Tool
Stantec, Thames Water and London Fire Brigade - The London - Fire Flow System
Most Innovative New Technology of the Year   
FIDO Tech and United Utilities - FIDO AI
Hogen Systems - Off-Grid Drinking Water Solution
Industrial Phycology (I-Phyc) - I-Phyc Algal Biological Reactor
Mando - The "report a problem" tool
nmcn and Power & Water – Soneco
Risk Ledger - Risk Ledger third-party risk management network
StormHarvester - StormHarvester Intelligent Sewer Suite PoC
Thames Water, Morrison Utility Services and Hydraulic Analysis - Digital Twin Modelling - Artificial Intelligence to Tackle Leakage
UnifAI Technology - AI for Enhanced Water Quality Monitoring - Poole Harbour
Most Innovative Use of an Existing Technology 
Anglian Water, Bristol Water, Severn Trent Water, United Utilities, Cla-Val and Imperial College London - ANsIG: Digital Transformation for the Next Gen Water Supply Networks
Bedford Pumps - Fish Friendly Axial Flow Concrete Casing Pumps
i2O Water and Artesia - Supply Interruption Detection Service
LSBUD and Portsmouth Water
Mikk Valve
Southern Water and Stantec - Prioritising Sewer Rehabilitation by Optimising CCTV Data
Thames Water Utilities and University of Surrey - Dynamic Control Of Anaerobic Digestion For Flexible And Sustainable Electricity Generation
Welsh Water - Virtual Water Efficiency Audits
Yorkshire Water & Connexin - Smart Water Networks – Using Technology and Data to better Identify and Prevent Leakage and Interruptions to Supply
Net Zero Carbon Initiative of the Year
Anglian Water - Anglian Water's renewables journey: rolling out solar power and energy storage on the path to net zero
nmcn - FC500 Fusion Pulse site welfare unit incorporating HogCell
WGM Engineering - Dalmarnock Storm Bridges
Outstanding Contribution to Environmental Improvement
Affinity Water - Revitalising Chalk Rivers
Ebsford Environmental and South West Water - Invasive Species Management
Glan Agua - Carlow Sludge Drying Reed Beds Scheme
nmcn - FC500 Fusion Pulse site welfare unit incorporating HogCell
Northumbrian Water Group - Branch Out
Severn Trent - Great Big Nature Boost
Water Research Centre - The Water UK Fine to Flush Standard
Rising Star of the Year
Gareth Bleach, Site Manager, Glan Agua
Lourda Casserly, Operational Planning Lead, Irish Water
Kyle Ingram, Business Systems Lead, Morrison Utility Services (Agility Alliance)
Elysia Moore, Information Services Degree Apprentice, Anglian Water
Dylan O'Toole, Graduate Process Engineer, MWH Treatment
Joe Shuttleworth, Water Engineer, Arup
Paul Wallis, Integrated Maintenance and Repair (IMR) Delivery Resource Manager, Kier Integrated Services
Skills and Workforce Initiative of the Year
Costain in Joint Venture ('JV') with VINCI Construction Grands Projects and Bachy Soletanche - East Section of the Thames Tideway Tunnel
Isle Utilities - Isle's 'Programme for Water Professionals'
McCrae Training - Water Industry Skills Academy
Wessex Water - Talent-on-TAP (Technical Apprenticeship Programmes)
Yorkshire Water & Morrison Utility Services - Work With Us
Sustainable Drainage & Flood Management Initiative of the Year
Groundwater Dynamics - ECO - 90 Drainage System
Sudsplanter - Sudsplanter Rainwater planters
The MGSDP - Glasgow City Council, Scottish Water and Scottish Canals - The North Glasgow Integrated Water Management System - Glasgow's Smart Canal
Wastewater Innovation Project of the Year       
Anglian Water and Oasthouse Ventures - Creating low-carbon sustainable agriculture through the water recycling process
Edincare Pumps - MagnaPro packaged pumping station
Interserve/ Wood for Northumbrian Water - Wolsingham Sewage Treatment Works Refurbishment
Sanivar Peter Duffy and Yorkshire Water - Agbrigg Bridge Rising Main Refurbishment
Severn Trent Water - Magic MABR
Severn Trent Water - Busting Blockages
United Utilities, Royal HaskoningDHV, C2V+ and Suprafilt - Nereda Package Plant at Westnewton WwTW
VEGA Controls - Accurate and reliable radar level measurement from VEGA provides significant cost savings
Water Research Centre, SDS, MGJV and Southern Water - The WRcCSO rethinking the CSO for the 21st Century
Yorkshire Water and Technolog Group - Network Visibility - Sewer Flooding Prevention
Water Efficiency Project of the Year
Aqualogic (WC) - Virtual Water Audits
Kelda Technology - Kelda's Air-Powered™ showers improve water efficiency at the London Aquatics Centre
Northumbrian Water Group - Every Customer Counts
South East Water - Share the sunshine - together let's save it
Thames Water - Smarter Water Efficiency
Thames Water - Green Redeem
Welsh Water - Water Efficiency Virtual Audits
Water Retailer of the Year
Business Stream
Everflow Water
water2business
Wave
Women in Water Initiative of the Year
Irish Water - The Lough Talt Water Treatment Plant Upgrade Project - Prominent Role of Women within the Project Team
Southern Water/ Stantec - PMO Risk Transformation Programme
Woman of the Year
Noela Fitton, Head of Strategic Projects, Marketing and Service, Network Plus
Anna Hinson, Business Assurance Manager, Lintott Control Systems
Kirsty James, Project Delivery Manager Planned Cleaning, Lanes Utilities
Joanna Kelsey, Head of UK Water Digital Services, Stantec
Heidi Mottram, Chief Executive Officer, Northumbrian Water Group
Jane Pilcher, Group Treasurer, Anglian Water
Donya Seyadi, Health and Safety Advisor, Lanes Utilities
Melissa Tallack, Head of Data and Digital Services, Anglian Water
Nicola Teague, Divisional Director, APEM
Loraine Thomas, Director of People and Culture, Stonbury