Water firms must make greater investment in technology
Water companies need to make greater investment in technology if they are to continue to meet or exceed the exacting standards of the modern consumer, according to Les Cooper, head of utilities at Aspect Software.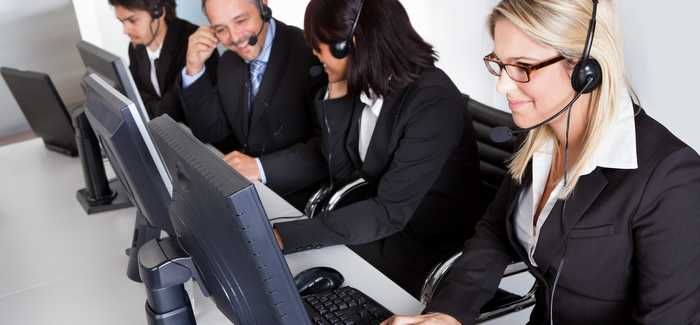 Continuing developments in contact centre and collaboration technology can help keep pace with consumer expectations
Cooper said recent data by Ofwat highlights that water companies are achieving an average score of 4.44 out of 5 for customer satisfaction from contacts throughout 2012-2013, and that this can be attributed to the regulator's service incentive mechanism (SIM) programme. 
He said water companies can continue to improve their customer service figures and reap the rewards of Ofwat's fiscal incentives: "By employing the continuing developments in contact centre and collaboration technology, water companies continue to develop and improve their customer service and keep pace with consumer expectations.
"Although there were impressive results throughout much of the sector, particularly for the likes of Anglian Water and South Staffordshire Water, major players like Thames Water still recorded a drop in customer satisfaction, and are clearly yet to respond to the regulatory measures, appreciating the importance of customer satisfaction. Nevertheless, this survey demonstrates that the majority of the sector has addressed the issue and is moving in the right direction."
Cooper said technology can play a huge role in improving the customer experience by focusing on first contact resolution, workforce optimisation, efficiency and the knowledge contact centre agents have at their disposal. "With over two-thirds of utilities suppliers adopting full or partial unified communications strategy by 2014, this is the way forward. By tightly integrating operations in the back office with the contact centre agent's desktop, the agent has a more detailed picture of the status of a customer application or process and is thus able to more effectively manage expectations.
"Another way of achieving speedy resolutions is to use the data the company holds about its customers for pre-emptive contact, or 'next call resolution'. In this way, customers extend as little effort as possible, because an agent would automatically know that, for example, the customer received their bill the day before the call, and the likelihood is that that's what they're calling about. Problems are resolved immediately, and the customer is much less likely to complain."