Water firms explore new relationship with energy
Delegates at WWT's Water Industry Energy Conference heard contributions and shared ideas on optimising energy usage and saving costs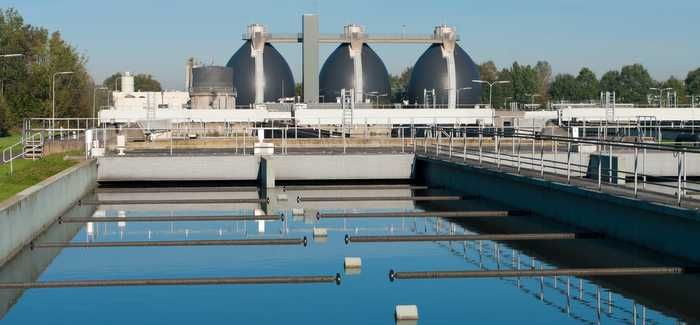 By Ruari McCallion
Energy managers and leaders from the UK's water companies met in Birmingham last week for a day of knowledge-sharing and debate on the future of energy use and generation in the UK water sector.
Chris Evans, energy efficiency manager at Anglian Water, chaired the conference. He opened the day by setting the scene around the water industry's commitments and how the water and energy industry will need to come together to achieve them.
Water company leaders from Anglian Water, United Utilities, Severn Trent, Scottish Water, Welsh Water and SES Water presented topics including energy reduction and efficiency, generation, storage and renewables and data analytics.
Scott Sandles, senior adviser, energy system transition, systems and networks, Ofgem, described in some detail the new electricity supply charging structure, beginning in 2021.
Differential pricing, based on demand, and conditions on access could include "use it or lose it" provisions and possibly peak-time rebates.
The potential consequences of breaches of agreed capacity were described as contentious by delegates, who noted the wet weather on the day of the conference and resulting increased energy needs.
Sandles said that the reforms should enable the connection of low carbon technologies by reducing the cost of accommodating them and emphasised that Ofgem itself is technology neutral.
The rise of "Prosumers"
Adam Sims, power responsive manager, future markets, National Grid ESO, said that getting full advantage of opportunities for cost saving from digitisation requires extensive and accurate data. The target of achieving zero carbon in transmission by 2025 will require cross industry collaboration. Initiatives such as the Open Network project help to bring different stakeholders together.
He described the current system as "designed for the coal-fired era"; the new reality is defined by multiple generation sources, digitisation and real-time pricing. 
The subsequent panel discussion raised the point that Ofwat is placing more responsibility on water companies for resilience, which is at variance with increasing disruption.
Reduction and Efficiency
Pat Horne, chief engineer, energy, United Utilities, described how the company has brought together its global assets, improved monitoring and controls, response to market signals, and is driving to reduce dependence on the National Grid when prices are high.
The strategy's three core elements are: to use less; use smarter; and generate more. To an extent, security of supply is in the hands of companies themselves.
Horne talked of the need to create a "want culture" as well as using a stick to get personnel engagement. Historically, when companies have focused on technology, the initial target is delivered but performance subsequently drifts. The use of ISO 50001, a plan/do/check/act strategy and the adoption of standard operating protocols help improve engagement.
Its energy portal provides a visual presentation of current and recent years performance. Historical data demonstrates the cumulative effect of improvement.
United Utilities is generating its own electricity from a mixture of sources and has taken the decision to focus on kWh usage and to use a mixture of automation and human supervision, rather than automation alone.
"Changing behaviour is cheaper and often more effective than investing in technology," said Howard Perry, energy manager, Severn Trent, echoing Horne's point. Collecting data is expensive, he maintained, but among the most valuable sources is metered usage. He described the three keys to improve performance as: culture - clear leadership, consistent and simple messages; data - check, analyse, understand, maintain, organise and present; and professionalism.
Energy: Generation, Storage and Renewables
Among the challenges that Thames Water faces is are an ageing infrastructure and growing demand, according to Angus Berry, head of energy and carbon. Pressures to improve are coming from customers themselves, who are raising green issues, including carbon neutrality and lower emissions.
Nearly half (49%) of Thames Water's emissions are connected with electricity. Its priority projects include sludge to energy; on-site solar PV; on-site gas and wind generation; gas to grid; heating; variable generation storage; and private wire hubs.
Ben Burggraaf, Head of Energy Optimisation, Dwr Cymru Welsh Water, very strongly made the point that putting in renewable generation does not in itself reduce energy consumption. The company charges sites on their consumption, which helps to focus awareness on usage.
"Our priorities include the reduction of energy consumption by three per cent, year on year. We are looking to spend something like 50% of capex on energy efficient generation," he said. Elsewhere, the company is seeking to boost customer engagement to significantly reduce water use and complete new energy efficient technologies.
Meanwhile, Scottish Water Energy Manager Fraser Purves told delegates that his company has reached its SR15 obligations on energy two years ahead of schedule and learned a number of lessons along the way.
"Early stakeholder engagement and management is vital for project success," Purves said. "Energy data is key; accuracy and visibility help to support business cases, as do relationships with suppliers in supporting delivery."
Scottish Water has more than doubled its renewables generation capacity since 2013 and achieved a 41% net reduction in CO2 emissions since 2007.
Northumbrian Water and Anglian Water rounded off the Conference with presentations on the use of data and analytics in their regions.
Summing up the conference, Anglian Water's Evans, who is also chair of Water UK's Energy Managers Forum, said: "It was clear that many of the challenges we face are common and there was a real sense that by working closely with regulators, energy suppliers and the supply chain, effective solutions and approaches will be implemented, securing excellent water services for our customers while protecting the environment."
Case study: electric vehicles
The conference also heard how SES Water has adopted a strategy to progressively move its entire vehicle fleet over to electric power.
SES has negotiated with its electricity supplier a monthly fee to cover telematics, chargepoint operation and maintenance, chargepoint data, and electricity to power the vehicle. Ten vehicles are to be replaced over the next 9 months.
SES and its supplier are studying driving schedules in order to balance and ensure that the new vehicles are capable, both in terms of range and load carrying capacity.
Working with its electricity supplier, it determined that the total cost of ownership and operation of electric vehicles is the same as its traditional diesel models.
Drivers and operatives who have already been allocated electric vans have been very pleased with them. Vans have also been signwritten to advise the public that they are zero emission vehicles, which helps to present SES water as an environmentally responsible supplier.
"Data being collected from our electric vehicles now may support case for extending the fleet in the future and build a case for the wider roll out," said Henrietta Stock, energy and carbon manager, SES Water.
The WWT Water Industry Energy Conference was held on June 11th in Birmingham