Water firms can change non-domestic price controls, says Ofwat
Water regulator Ofwat has given England's water companies the chance to state how they would like the competitive market for non-domestic customers to operate from 2017. England's water companies have until October 3 to respond to Ofwat's draft decisions, or "determinations", which will be published on August 29.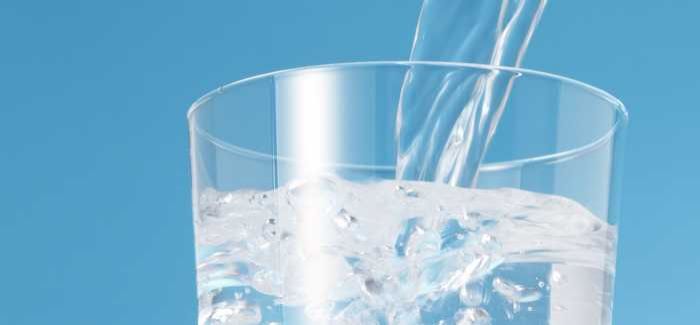 Ofwat wants to ensure there is no uncompetitive behaviour
The draft determinations will include the non-household retail price controls for all water companies before the final details are published at the end of the year.
Ofwat has asked water companies for their views on both the length and form of non-household controls.
An Ofwat spokesman said: "We are inviting companies to consider if they would prefer to set those controls for a five-year period or if they would like greater time to consider and address any issues associated with their cost and net margin allocations."
Ofwat has suggested some companies might like to consider a shorter control, for example, one to two years, to give them further time to develop their cost and net margin allocations.
"One of the key points is that companies need to make sure, even if it's unintended, there isn't any uncompetitive behaviour," the spokesman said.
One of Ofwat's concerns is that the average gross margins per customer for unmetered water customers that companies proposed as part of submissions in June showed a significant variation across the industry. The  variation between the upper and lower quartiles was more than 100%.
Ofwat believes some variation is to be expected because companies have different cost structures and customer segmentations.
However, a spokesman said companies were ultimately responsible for ensuring they complied with their duties and obligations, including competition law.
"Observing such variation in approach could make it difficult for a company to be confident that it is indeed compliant," Ofwat said in a recent note.
The competitive aspect is crucial for the companies because the penalty for breaking competition law can be up to 10% of group turnover.
Ofwat says some companies might feel they have developed their non-household retail proposals in "a very robust manner" and might feel entirely comfortable managing any compliance risks associated with their resultant average revenue controls for the five years from 2015.
"Other companies may not be so confident so they may appreciate the benefit of having further time to consider and address any issues associated with their cost and net margin allocations…" Ofwat said.
A competitive market already operates in Scotland for non-domestic companies, but Ofwat said the situation was different because there was only one company, Scottish Water. In England there are nine major water and sewerage companies and eight water-only companies.
A spokesman for the Water Industry Commission for Scotland (WICS) said it did not regulate in the form of price control but had "default tariffs" which was not a price control but a customer protection mechanism.
"It's a maximum price they can charge business customers. But people pay less than that because companies compete with each other," a spokesman said.
"I think in terms of market set up, England is broadly following what we do. They recognise it makes sense to use Scotland as a starting point. There are different circumstances in England that we don't necessarily have in Scotland so I can't comment on how they'd set that up."
However, he said the bottom line was that both England and Wales were trying to achieve the same thing – protecting customers while encouraging a competitive market to develop.
"You want prices determined by the competitive market rather than the maximum price you set," the WICS spokesman said.
The Welsh assembly, meanwhile, has said it is more cautious and it has not committed to opening up a retail market in 2017.