Water deals contribute to Morgan Sindall half-year results
Construction and regeneration group Morgan Sindall has reported a slight increase in operating profit, before amortisation and exceptional operating items, to £15.5M (2014: £15.2M) for the six months ending June 30, 2015. Turnover was up 15% to £1.15bn.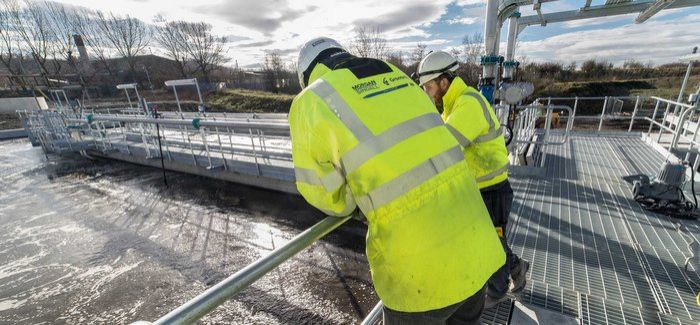 The upgrade at Castleford WwTW is nearing completion
Withinn the group's utilities business, which includes the nuclear, electricity and water activities, Morgan Sindall has been reappointed to two key frameworks, Dwr Cymru Welsh Water and Yorkshire Water, for AMP6. Projects include clean water and wastewater schemes ranging in value from around £100,000 to £35M. A Yorkshire Water project due for completion shortly is the £14.6M upgrade at Castleford Wastewater Treatment Works.
Nick Fletcher, managing director of Morgan Sindall's Infrastructure division, said: "Morgan Sindall has continued to secure and deliver strategically important contracts across our business throughout 2015, whilst our commitment to working safely and sustainably, providing exceptional service to our stakeholders and ensuring effective cost management, has remained paramount.
"This achievement is testament to the professionalism of our people, our ability to provide a fully integrated offering on complex projects and the strength of relationships we have with our customers, supply chain and joint venture partners. We remain well positioned to capitalise on further opportunities throughout the remainder of the year."