Water customers have overpaid by billions - Citizens Advice
Water companies in England and Wales have overcharged customers by GBP13 billion since 2005, according to Citizens Advice.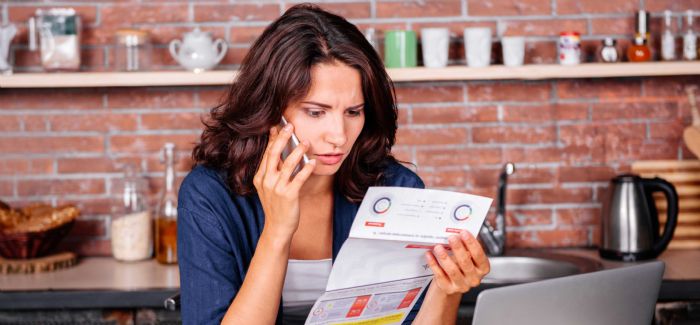 The charity produced the figure as part of a report that indicated that regulators had allowed the water, energy, broadband and telephone networks to overcharge customers.
According to the research:
Water customers overpaid by £13 billion between 2005 and 2009
Energy customers overpaid by £11 billion between 2004 and 2019
Broadband and phone customers overpaid by £100 million between 2014 and 2018
It follows Citizens Advice's 2017 Energy Consumers' Missing Billions report, which found Ofgem that had made errors in setting price controls for energy networks, resulting in energy customers being overcharged by £7.5 billion over an eight-year period.
The charity said it had since found that that was "the tip of the iceberg", adding: "The same errors have been made by Ofgem over a much longer period and by regulators in other markets including water, broadband and phone networks over the past 15 years."
This research found that misjudgements by Ofgem, Ofwat and Ofcom on key decisions had meant customers paid far too much for the pipes and wires that connect energy, broadband, phones and water to their homes.
Citizens Advice said the overpayments partly occurred because regulators made forecasting errors, predicting that costs, such as debt, would be higher than they were, and overestimating how risky these businesses were for investors.
The charity is recommending that, instead of forecasting costs, regulators should use available market data to calculate costs and adjust their estimates of investment risk.
While several energy and water companies have taken steps to return some money to customers, Citizens Advice is calling for all firms to provide a voluntary rebate.
Gillian Guy, the charity's chief executive, said: "At a time when so many people are struggling to pay their essential bills, regulators need to do more to protect customers from unfair prices.
"They have started to take steps in the right direction but it is vital they continue to learn from their past mistakes when finalising their next price controls.
"Companies need to play their part in putting this multi-billion-pound blunder right. They must compensate customers where they have been paying over the odds. If they don't, government needs to intervene."
The Consumer Council for Water welcomed the report, with chief executive Tony Smith saying: "Citizens Advice's report echoes many of the concerns we've repeatedly raised about regulatory over-generosity in the water industry, which has benefitted shareholders but not consumers.
"Ofwat has listened to us and is now setting much tougher price controls, but since 2015 we estimate water companies have pocketed an additional £500 million windfall and we want to see a share of that returned to customers in lower bills or investment in essential services."
Water bills in England and Wales recently rose by an average of 2 per cent, but they are due to fall by around 4 per cent in real terms across England in AMP7.
In April, Ofwat announced that United Utilities, South West Water and Severn Trent customers could see their bills fall by as much as £70 before inflation by 2025.