Water could become a market commodity to tackle scarcity
Fears about the future of the world's water resources has sparked intense debate on how to stimulate investment in the utility's infrastructure.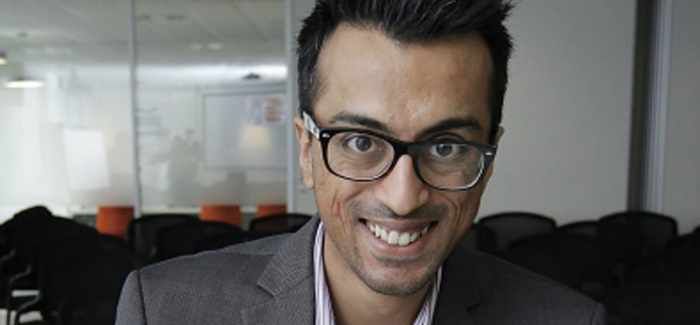 Vikas Shah said providing financial incentives for companies to reduce their water usage would be a better solution
Several experts believe markets could have a role to play in safeguarding supplies and limiting serious shortfalls against the backdrop of higher demand for an increasingly precious resource, escalating demand and a bigger global population.
The World Economic Forum said analysis suggests that the world will face a 40% global shortfall between forecast demand and available supply by 2030.
Its Global Risks 2013 report ranks the water supply crisis as a top-five risk, in terms of both its likelihood to happen and its impact on food, energy and industrial and human security around the world.
The crisis is such that some experts believe water could be traded on financial markets by the end of the decade as a way of attracting investment in infrastructure.
One of those is Global Water Development Partners, which aims to provide investment for water projects around the world.
Water UK is also concerned about fresh-water resources and the impacts of scarcity. Neil Dhot, Water UK spokesman, said: "Whether this leads to water being traded in an open market, or an OPEC-style group being set up, remains to be seen.
"Whatever happens, we need to maintain the strong, independent economic regulation that we have in the UK which aims to protect consumers and ensure long-term investment in the sector."
Vikas Shah, visiting professor of entrepreneurship, MIT Sloan, remains to be convinced, despite agreeing that "water scarcity is a huge problem for our world's future".
He said the solution of commoditising water was, in its crudest sense, and as proposed, a poor solution. "Commoditisation of human-critical assets including food and energy not only exacerbate vast inequalities, but rarely ensure that revenues are tracked back to the communities and infrastructure projects where they are intended," he said.  
Commodities markets were prone to manipulation and water, "given its liquidity", would be no exception. "The better solution would, in the first instance, be to provide broad-reaching and innovative financial incentives for firms that reduce water utilisation, invest in water recycling, and also to those who are researching engineering and science-led solutions to the problem, for example, purification," he said.  
Shah added that introducing sovereign or commercial self-interest into markets invariably created "dangerous incentive mechanisms" that suited cartels and other groups.