'Water company spending should align with farm subsidies'
The UK's new post-Brexit farm subsidy scheme, aimed at environmental restoration, should be better aligned with water companies' environmental spending to save unnecessary public spending and keep water bills down, according to a new Green Alliance report.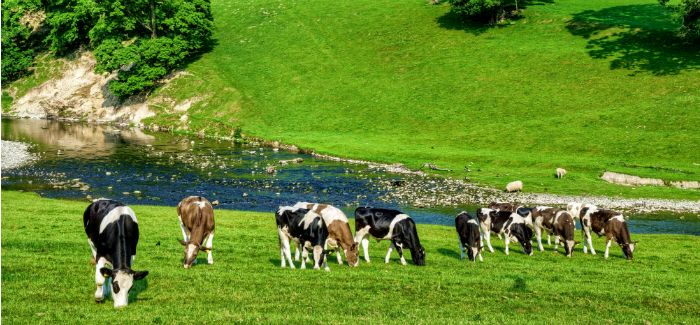 Farm subsidies have encouraged agriculture that causes extensive water pollution, which water companies have had to clean up.
The Government's commitment to restore the environment within a generation requires major new investment in environmental protection and restoration. The Green Alliance report, released today (11 October), finds that the cost of this scheme could be lowered if payments to farmers were aligned with water company investment, rather than allowing them to continue to clash.
The report says it is important to act quickly. Currently, 84 per cent of England's waters are failing to meet environmental standards.
The Environment Agency estimates that restoring three quarters of water bodies in England to good status by 2027 will bring £22.5 billion in benefits to England. But significant investment of £17.5 billion is needed to realise them.
The report states agriculture and land management are responsible for nearly a third of failures to meet water targets, mainly arising from fertilisers, manures and pesticide pollution. While the government paid £36.6 billion in basic subsidy payments to farmers between 1995 and 2015, water companies spent £20 billion in the same period on environmental improvements to water, often cleaning up pollution caused by agriculture.
Investing in landscape-scale catchment management schemes to reduce pollution would cut the cost of treating water over the long term. For example, reducing pollution by enough to achieve just a 25 per cent reduction in operating costs would bring savings of £1.6 million for a nitrate removal plant and £7.5 million for a pesticide removal plant over 25 years. Although savings would not apply to all plants, some large water companies operate over 100 treatment facilities.
The report says that future public and private investment should be planned together and focus on whole catchment schemes aimed at landscape scale sustainable land management. Unlike pollution treatment plants, catchment management measures, such as planting cover crops and restoring wetlands, provide clean water and contribute to wider environmental goals providing vital habitat for wildlife and reducing flood and drought risks.
Responding to the report, Water UK chief executive Michael Roberts said: "Water companies believe passionately in a healthier, greener nation and the positive contribution we make to it.
"Before privatisation, the water industry in England was starved of funding and damaging the environment – a key driver in why the industry was privatised. By 2020, the water industry will have spent around £25 billion on environmental work since 1995 to improve the quality of our waterways – and we want to go even further.
"That's why water companies, always striving to do more in the public interest, are proposing major new environmental investment which will help improve 8,000km of rivers.
"This new report sets out clearly not just what has been achieved but how much more still needs to be done, and rightly draws attention to the importance of continued high levels of investment in the natural environment. Water companies are playing their part in planning, funding and delivering the vital improvements which need to be made in the future. But if that future also sees the water industry in England taken into government hands, there's a danger that environmental standards will suffer again as they did in the past due to a shortage of government spending."
To discover more about how collaborative catchment management is required to improve the UK's drinking water supplies, please attend the WWT Drinking Water Quality Conference on 8 November in Birmingham. Click here to book your place.