Water company bosses criticised over salary packages
Severn Trent and Scottish Water have dismissed attacks on the remuneration packages of their respective chief executives.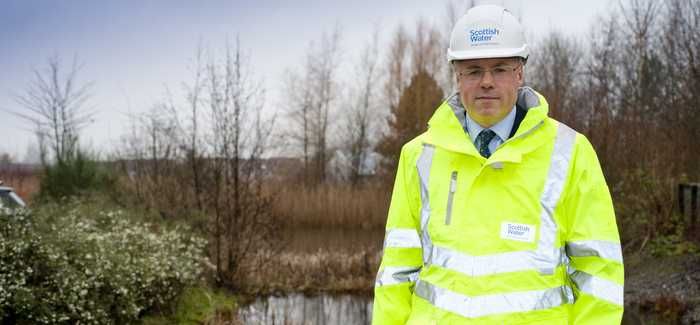 Scottish Water chief executive Douglas Millican will get a further 2.2% increase on his salary this year
The Pensions & Investment Research Consultants (Pirc) warned Severn Trent investors that the pay policies for new chief executive Liv Garfield were excessive and called on them to vote down the utility's remuneration policy at tomorrow's annual general meeting.
Pirc was critical of the company's long-term incentive plan (LTIP) but a spokeswoman for Severn Trent, said: "The remuneration arrangements for the new CEO were arrived at after very careful consideration."
The new LTIP was a conventional plan and the new policy for the LTIP had been simplified in line with good practice," she said.
Scottish Water's chief executive Douglas Millican, came under attack from campaigners and politicians for an increase in his pay from £320,000  to £398,000 last year including bonuses, allowances and pension contributions. He will this year be awarded a  further 2.2% increase in his basic £237,000 salary.
Scottish Water issued a statement in which it said that Millican had the lowest salary package of all water and wastewater utility chief executives in the UK.
It said the 2.2% increase in base salaries for all Scottish Water executive directors this year was the first increase in base salaries for these roles since 2009. "In that period, Scottish Water charges have reduced by 10.2% relative to the rate of inflation," the company said.
A spokesman for Ofwat, which regulates the water industry in England and Wales, said it never commented on individual companies' remuneration policies, which was for the company and shareholders.
He added, however,  that Ofwat had been working with water companies on "good governance and transparency", which included remuneration structures which chairman Johnson Cox had said could affect trust and confidence.
Water UK, which represents all major UK water and wastewater service suppliers at national and European level, said it did not comment on chief executives' pay. "This is a matter for individual companies," it said.
The Water Industry Commission for Scotland said: "It is a matter for Scottish Water and the Scottish government to agree levels of remuneration and incentives in accordance with public pay policy guidelines."