Water companies urged to adopt culture of energy efficiency
Water company efforts to become energy efficient require a cultural change across the business in which employees must be fully engaged, experts agreed at WWT's Water Industry Energy Conference yesterday.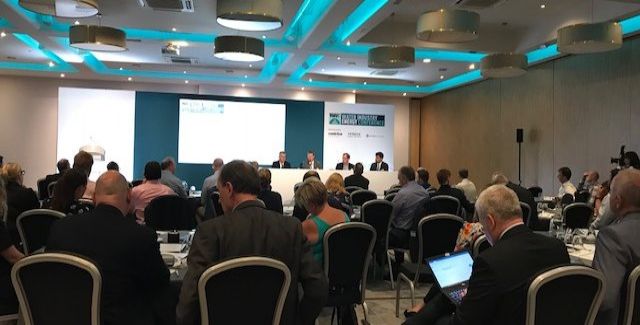 John Mulholland, independent energy consultant and ESOS Auditor, told delegates that the ISO 50001 accreditation, which requires a continuous programme of improvement, was the best route to involving the whole workforce in energy saving. The standard is only currently used by 6% of UK companies, but he said that early adopters from multiple industries had experienced benefits from its thorough approach; he pointed to case studies from 3M and Schneider Electric as evidence of this. "In all my years working in energy, IS0 50001 is the most significant development in energy management," he said.  
He contrasted this with the ESOS energy audit process, which he said that most employees would be unaware was taking place. Whatever the process used to bring about energy saving, the key thing was that it was "integrated" into the business rather than being treated as a burden, he added.
Graham Southall, Group Commercial Director at Northumbrian Water, gave the conference an overview of Northumbrian's energy management strategy and described how water companies could pursue a comprehensive approach to the issue. He said there were five steps in a good energy strategy, which should be considered in turn. The first is to minimise your own energy usage; second, minimise the cost of that usage; third, maximise the opportunity to generate your own power; fourth, work with external partners on power purchase agreements; and fifth, secure the best commercial terms from these providers.
Northumbrian has made great strides on incorporating systems that ensure energy is used when prices are at their lowest, and consumption is avoided when prices at their highest. Optimisation software is in place for all its clean water pumps which takes detailed information on energy prices to decide what assets should be run at what time, said Southall.
"We have recently taken our triad forecasting in-house and come up with our own forecasting model," he added. "We know our assets best and by doing the forecasting ourselves, we find we can mix and match between different assets to come up with the best response."
In terms of energy generation, Northumbrian generates biogas from 100% of its sewage sludge through Advanced Anaerobic Digestion processes, as well as importing a small amount of sludge – equivalent to another 2% - from the Yorkshire Water region. Together with other renewables, the utility generates 60 GWh per year, which is set against its energy usage of 400 GWh.
In a later panel discussion, it was pointed out that as well as cutting their own energy use, water companies ought to encourage their customers to reduce carbon emissions by using less heated water. Hot water has over 10 times the embodied carbon of cold water, and this should be a factor when considering the focus of the water industry's water efficiency efforts, panellists agreed.
WWT's Water Industry Energy Conference was held on June 12th in Birmingham and sponsored by Centrica Business Solutions, Hitachi Consulting and Servelec Technologies.