Water companies to bring forward £440M of capital spend
Around £440M-worth of work is to be brought forward by the water companies to help lessen the impact of the rollercoaster-like peaks and troughs of investment in the industry, water minister Dan Rogerson has revealed. The move has been welcomed by the Cyclicality Working Group, which has been working with all parts of the sector to eradicate the negative side of the five-yearly cycles.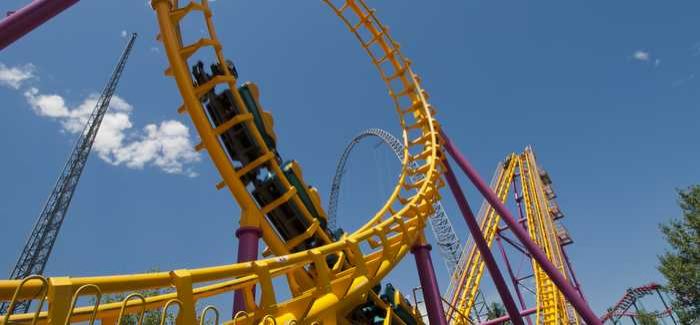 The transition investment will help mitigate the five-yearly cycle peaks and troughs
Answering a written question in the House of Commons, Rogerson said water companies have stated in their business plans "that they are bringing forward around £440M of investment into 2014-15 to smooth the investment profile". He added that the investment will be the delivery of service outcomes to customers, support the supply chain and enable efficient delivery.
Ofwat has given water companies the opportunity to include transition investment in their business plans for 2015-2020. This has enabled them to bring forward investment into 2014 without suffering penalties within the Capital Incentive Scheme, helping to mitigate the traditional slump as the industry moves from one five-yearly cycle to the next.
Since 2013 the cross-industry cyclicality group has worked with Ofwat and HM Treasury to implement the recommendations of the Smoothing Investment Cycles in the Water Sector
 report looking at the root causes of cyclicality in the water sector. The group promoted the transition investment approach in its responses to Ofwat's consultation last year on business planning.
Commenting on the transition spend, the group's chairman, Richard Coackley, welcomed the news and said: "At a time when we are looking to deliver outstanding water infrastructure while reducing the costs to the consumer, we must take every opportunity to tackle waste in the sector.
"The boom-and-bust in investment and employment that occurs every five years in the water sector cannot be efficient. We are extremely pleased that Ofwat agreed to introduce the transition investment programme, and we are overwhelmed by the level to which it has been taken up.
"This will support the continued employment of workers across the industry that might otherwise be lost as we close out the current price review period. It will also ensure that the industry is able to get off to a flying start in 2015, building upon work that we have been able to bring forward through this programme."